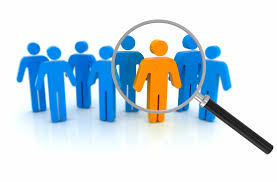 The economy is growing again and hiring in the private sector has spiked amid improved corporate profitability.  Unemployment hasn't been as low as it is right now (4.4 percent) in a decade according to the U.S. Bureau of Labor Statistics.  This is placing significant pressure on nonprofit organizations to recruit and retain the best employees, especially for Fundraising and Leadership roles.

With fewer people looking for jobs now, many nonprofits in need of exceptional talent have struggled to fill open positions, especially with applicants who meet their specific criteria for leadership. At the same time, these organizations know that the longer they take filling vacancies, the more time, energy, and effort is expended keeping up day-to-day.  The short term existing staff gets overwhelmed and burned out, and in the long-term stakeholders suffer.
On the other hand, we know that filling an open position with the wrong candidate, can be disastrous.  It's a risk that gets compounded when nonprofits attempt to staff senior-level management or executive positions.
However, all is not lost.  Professional recruitment agencies that specialize in high-quality staffing can help mitigate the risks mentioned above regardless of the state of the employment market. This is especially true when increased demand for talent makes hiring difficult.  Experienced search professionals make it their mission to understand their client's culture in order to track down strong candidates with applicable skills that make a great fit for the organization.  Many recruiters leverage technology and screen applicants not only for skill competence but also for personality traits during the recruitment process in order to help the client make better hiring choices.
For about a year, Fundraising Leadership has been getting to know Liz Capants at EBC Associates (www.ebcassociates.net), a national executive recruitment firm.  Liz is an extraordinary search consultant, with a proven track record of identifying and placing exceptional candidates for her clients.  She founded EBC Associates 2006 and build her practice over the past 10+ years by using a consultative, strategic approach.  She works with clients to customize recruiting solutions that cater to specific needs. Her firm offers contingency and retained search services, for a broad range of revenue generating positions across corporate, and nonprofit organizations.
From our experience, EBC maintains the highest standards of excellence, integrity, and professionalism and Fundraising Leadership can recommend Liz without reservation.  If you currently have open positions that you're struggling to fill, or just want to explore options for leveraging your own recruiting efforts, we suggest you call Liz at 561-504-78199 or email her at Liz@ebcassociates.net.