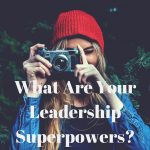 Based on over 50 years of combined experience in the nonprofit world as well as thousands of hours working with nonprofit professionals, the Fundraising Leadership Team identified 9 essential qualities that make nonprofit executives extraordinary.
Take this 5-minute FREE assessment.
See where you stand on these 9 qualities! You'll receive a complete report instantly with scores and detailed explanations.
Want to know how to apply these?
Your assessment includes a link to an in-depth audio program!
What's the catch?
There's no catch – no risk, no obligation, and no credit card required. Your information is confidential and will not be shared with any third parties.