Holding Others Accountable
Without Judgment
Do you feel like you spend too much time following up with your team or colleagues? Are you struggling to get the information you need to move forward on your projects? If yes, your team is missing an effective accountability structure. This 1.5-hour session will offer practical tools and techniques to create that structure.
First, you will learn the key questions you need to ask your direct reports, colleagues and senior leaders to create clarity around accountability. Then you will explore why holding accountability without judgment is crucial. Finally, you will practice using powerful questions that allow others to learn from their actions and increase their awareness, self-knowledge, capacity, and resilience.
Holding accountability is an essential skill that saves time, reduces conflict, empowers others, and helps people grow.
Learn how to create clarity with others.

Clarity drives results.

Practice accountability without judgment.

Non Judgment creates safety and trust.
Use a tool that works with direct reports, colleagues, and your boss.

You get a simple and effective tool that you can use immediately.

Enable others to learn from their actions.

Help your colleagues grow.
This Workshop Includes:
Group exercises to get you out of theory and into practice
Expert facilitation by seasoned leadership trainers
A Complimentary Guide for Creating a Culture of Accountability
This 1.5hr training program is delivered on-site or online and works for groups up 100 professionals.
For the online version, each individual will need a PC, Laptop, or Tablet with an operating camera, speakers, and microphone to participate. There will NOT be a dial-in option. Please check your equipment in advance and make sure it is working.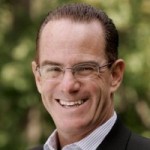 David Langiulli is a certified professional coach who helps nonprofit executives and their teams get results. David's experience spans the university and corporate sectors over nearly three decades. Most recently he led a fundraising team at Princeton which consisted of 10 professionals responsible for $35 million in annual support to the University. Several thousand nonprofit leaders interested in self- development, leadership, and management follow David's blog on LinkedIn. He's a graduate of CTI's Leadership program and holds masters degrees in business and engineering, as well as an undergraduate degree in mathematics and physics-engineering. As a volunteer, David coaches youth classes at his Jiu-Jitsu academy.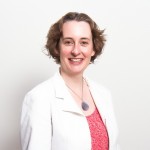 Janice Cunning is a certified professional coach and facilitator who is passionate about partnering with fundraisers and teams to help them create an inspired vision that transforms lives. She was previously a Senior Research Consultant at KCI, Canada's largest fundraising consulting firm. Janice earned a Master of Library Science from the University of Toronto and completed CTI's Leadership program. An active volunteer, Janice was a founding director of Apra-Canada and the second international member to serve on the international Apra board. Recently Janice served the coaching community as Vice President and Secretary for the ICF – Toronto Chapter. She is currently acting as a mentor for graduates of CTI's Leadership Program.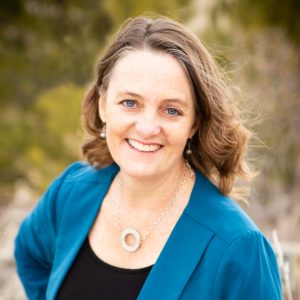 Michelle Maloy Dillon is an experienced entrepreneur, trainer, and certified professional Co-Active coach who specializes in leadership development. With over twenty years of entrepreneurial business experience, she brings a playful and creative mindset to leadership development. As a coach, she is passionate about helping her clients be aware of their strengths and stretching themselves as leaders to be conscious of their impact. Michelle holds a PCC certification through the International Coach Federation (ICF) and a CPCC certification through the Co-Active Training Institute (CTI). She is also a CTI faculty member, teaching coaching skills that shift the leadership paradigm to one of self-authorship, self-authority, and relationship. As a volunteer, Michelle provides coaching to United Nations humanitarian staff located around the world.
What People Say About This Workshop
Great! Very interactive.
I was originally disappointed about no powerpoints. Activities made up for it!
Really great job.
Very understandable.
Interactive.  Super wonderful.
I loved working in groups.
Discussions were great.
Loved the interaction and no powerpoint.
Very Clear.
It was useful to realize small details can make a huge difference when speaking about accountability.
Well worth your time!
Great tool for management.
Janice and David are awesome. This workshop was the most powerful hour I ever spent on a "webinar."
I got practical, specific things to try immediately.
Provided great clarity and intention.
Specific outcomes which can be implemented immediately.
It's a great workshop that helped me solidify my goals to hold others accountable in their roles.
Useful for identifying how to communicate in a manner which increases accountability.
Short and sweet!  Focused.
Reminded me of the importance of action items with DATES!
Creating a Culture of Accountability