Create a Coaching Culture to Maximize Performance
A recent McKinsey study shows that "successful managers know how to harness the mission-driven energy of their stakeholders." It also highlights the desire for more coaching and mentorship opportunities for managers.
Coaching is now well established as one of the most important competencies for maximizing and sustaining individual and team performance. The return on investment in coaching is well documented with major improvements in employee morale, effectiveness, and retention. 
This 7-Day Challenge will make you more effective by adding coaching skills to your toolkit.  Leaders and managers will learn new skills, practice coaching techniques, and get better at what they do. 
If you want to create a coaching culture that maximizes individual and team performance, then this Challenge for you. 
This 7-Day Program Will Help You:
Improve Performance and Hit Your Numbers

Learn to Delegate without Guilt

Develop Confidence in Your Management Approach

Empower Your Team
Liberate Time to Think Strategically

Create a Culture of Accountability

Lead in Line with Your Values

Be Authentic with Your Team
This 7-Day Challenge Includes:
An email each day with tools to get you out of theory and into practice
Audio, video, and pdf files featuring helpful tips and coaching demos

7 Modules in 7 Days
Distinctions of Leader, Manager, Coach 
Curiosity, Listening, and Intuition
Powerful Questions
Fulfillment and Values
Saboteurs
Accountability
Pulling it all Together
You Will Get an Email Each Day with New Content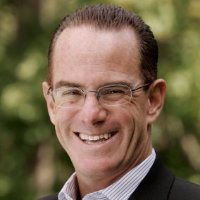 David Langiulli is a certified professional coach (PCC, CPCC) who helps leaders and their teams flourish, thrive, and get results. David's experience spans the university and corporate sectors for over three decades. Most recently he led a fundraising team at Princeton which consisted of 10 professionals responsible for $35 million in annual support to the University. Several thousand nonprofit leaders interested in self- development, leadership, and management follow David's blog on LinkedIn. He's a graduate of CTI's Leadership program and holds master's degrees in business and engineering, as well as an undergraduate degree in mathematics and physics-engineering. As a volunteer, David coaches youth Jiu-Jitsu classes in the Academy where he trains.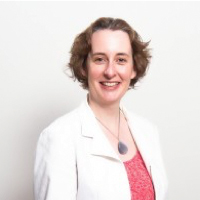 Janice Cunning is a certified professional coach and facilitator who is passionate about partnering with fundraisers and teams to help them create an inspired vision that transforms lives. She was previously a Senior Consultant at KCI, Canada's largest fundraising consulting firm. Janice earned a BA in History from Trent University, a Master of Library Science from the University of Toronto and completed CTI's Leadership program. An active volunteer, Janice recently served as Vice President and Secretary for the International Coach Federation – Toronto Chapter.
What People Say About this Challenge
I have always seen myself as a mentor, but now I hope to use the skills I have gained from this challenge to coach more than give advice. -- Terri Norton, Associate Dean for Student Success and Assoc. Professor in Civil & Env. Engineering, Bucknell University
Some very good, practical techniques that you can use from Day 1. These tools, once mastered, will make it easier to be a manager/leader/coach. -- Susannah Gal, Associate Dean of Research, Penn State University
This was an investment in my capacity to understand myself, the fundamentals of listening and how I can grow as a coach to empower my colleagues.  -- Krista Slade, Executive Director, Advancement, Faculty of Arts & Science, University of Toronto
It's a good introduction to coaching strategies. The challenge provides you with ample opportunity for self-reflection. I finished the program with practical tools to use at work.  -- Maria Gagnon, Sr. Vice President and Chief Operating Officer, Child and Family Services of New Hampshire
I enjoyed learning about the different coaching tools. I will be recommending this challenge to other colleagues at UM.  -- Stella Wixom, Executive Director, University of Michigan Business Engagement Center
So many great lessons learned from this program. -- Kristen Krista, Director of Major Gifts, Franklin and Marshall College
I already have some new coaching skills and ways of listening that I'm using in my leadership work.  -- Lana Noel, Board Chair, Threshold Choir