"Coaching unlocks potential and maximizes  performance."--John Whitmore
Being a leader or manager in the nonprofit world can be hard.  And, nobody really teaches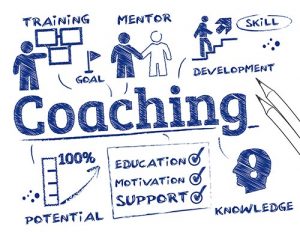 you how to do it!
Coaching skills can help.
According to a recent McKinsey study, coaching is now well established as one of the most important competencies for maximizing and sustaining individual and team performance. The return on investment in coaching is well documented with major improvements in employee morale, effectiveness, and retention. 
In this workshop you'll learn the essential coaching skills that will help you delegate and motivate others in a way that empowers them to be accountable to their work and creates less conflict.
By the end of the program, you will be able to keep calm no matter what challenging circumstances or people you face by using simple coaching tools you can use anywhere and anytime.
You'll learn new skills, practice coaching techniques, and get better at what you do. 
That's our promise!
If you want to maximize individual and team performance, then this is the workshop for you. 
This Workshop Will Help You:
Achieve Balance Between Your Frontline Work and Management Responsibilities

Shift Your Perspective From Burden to Joy

Empower Others to Reach Goals

Learn to Delegate without Guilt

Develop Confidence in Your Management Approach

Empower Your Team
Navigate Crucial and Challenging Conversations

Create a Culture of Accountability

Liberate Time to Think Strategically

Tame the People Pleaser in You

Lead in Line with Your Values

Be Authentic with Your Team
Workshop Includes:
Group exercises to get you out of theory and into practice
Audio files featuring real coaching demos
Guided reading and writing assignments
Expert facilitation by two leadership trainers

Modules (6 Hours of Live Learning) 
Introductions and orientation (consciously designing the workshop)
Distinctions of leader, manager, coach (discussion)
Listening and coach-like questions (demo and coaching practice)
Vision and values (exercise and coaching practice)
Perspectives and choice (exercise, demo and coaching practice)
Creating a culture of accountability (discussion)
Locking in the learning
Completion (consciously completing the workshop)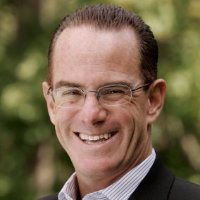 David Langiulli is a certified professional coach (PCC, CPCC) who helps leaders and their teams flourish, thrive, and get results. David's experience spans the university and corporate sectors for over three decades. Most recently he led a fundraising team at Princeton which consisted of 10 professionals responsible for $35 million in annual support to the University. Several thousand nonprofit leaders interested in self- development, leadership, and management follow David's blog on LinkedIn. He's a graduate of CTI's Leadership program and holds master's degrees in business and engineering, as well as an undergraduate degree in mathematics and physics-engineering. As a volunteer, David coaches youth Jiu-Jitsu classes in the Academy where he trains.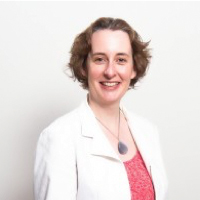 Janice Cunning is a certified professional coach and facilitator who is passionate about partnering with fundraisers and teams to help them create an inspired vision that transforms lives. She was previously a Senior Consultant at KCI, Canada's largest fundraising consulting firm. Janice earned a BA in History from Trent University, a Master of Library Science from the University of Toronto and completed CTI's Leadership program. An active volunteer, Janice recently served as Vice President and Secretary for the International Coach Federation – Toronto Chapter.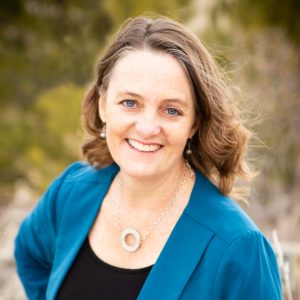 Michelle Maloy Dillon is an experienced entrepreneur, trainer, and certified professional Co-Active coach who specializes in leadership development. With over twenty years of entrepreneurial business experience, she brings a playful and creative mindset to leadership development. As a coach, she is passionate about helping her clients be aware of their strengths and stretching themselves as leaders to be conscious of their impact. Michelle holds a PCC certification through the International Coach Federation (ICF) and a CPCC certification through the Co-Active Training Institute (CTI). She is also a CTI faculty member, teaching coaching skills that shift the leadership paradigm to one of self-authorship, self-authority, and relationship. As a volunteer, Michelle provides coaching to United Nations humanitarian staff located around the world.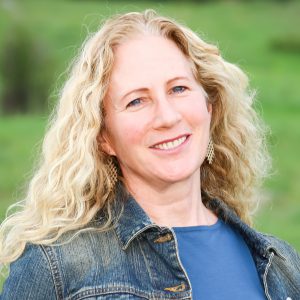 Margaret Katz Cann is a Professional Co-Active Coach (CPCC).  She specializes in executive fundraising coaching, board training, and consulting, Margaret works with nonprofit executives to stop tripping over their ask, to connect to passion and leadership – and step into the world of compelling fundraising. Margaret is an experienced and joyful fundraiser, having spent 22 years at the Community Foundation Boulder County. She is passionate about the intersection of coaching with fundraising, and the way leaders who are willing and wanting to up their game can step away from anxiety and dread can step into their leadership as fundraisers for their organizations. Her nonprofit clients include executive directors, board members, and development staff, where she works with organizations to plan and then adds coaching to make the plans become reality.
What People Say About this Workshop
I have always seen myself as a mentor, but now I hope to use the skills I have gained from this course to coach more than give advice. -- Terri Norton, Associate Dean for Student Success and Assoc. Professor in Civil & Env. Engineering, Bucknell University
Some very good, practical techniques that you can use from Day 1. These tools, once mastered, will make it easier to be a manager/leader/coach. -- Susannah Gal, Associate Dean of Research, Penn State University
This was an investment in my capacity to understand myself, the fundamentals of listening and how I can grow as a coach to empower my colleagues. Thank you all!  -- Krista Slade, Executive Director, Advancement, Faculty of Arts & Science, University of Toronto
This is a great opportunity to test your coaching skills in a safe environment. -- Deborah Barretto, Director, Resources for Mission, Anglican Church of Canada
It's a good introduction to coaching strategies. David and Janice do an extremely good job making you feel comfortable in the class and encourage you to take risks. The course provides you with ample opportunity for self-reflection. I finished the class with practical tools to use at work.  -- Maria Gagnon, Sr. Vice President and Chief Operating Officer, Child and Family Services of New Hampshire
If you want to improve your coaching skills and build a better relationship at work this will help. -- Ago Guastella, Creative Director, Blakely Inc.
The approach of coaching maybe (probably) is out of your comfort zone, but embrace the journey and go with the flow. The learning will happen.  -- Liz Rejman, Associate Director, Fundraising Operations, Pathways to Education Canada
This is worth the time and you will get more than you expect. -- Kat Bassney, Director of Development, Hillside Family of Agencies
Helpful.  I have a greater awareness of my style of communication and its impact on achieving trust and results from others. -- Stephen Kirsche,  Senior Development Officer, Wesleyan University
The course provided a very interesting mix of colleagues. I enjoyed the different coaching and teaching styles of David and Janice. I will be recommending this course to other colleagues at UM.  -- Stella Wixom, Executive Director, University of Michigan Business Engagement Center
So many great lessons learned from this course. -- Kristen Krista, Director of Major Gifts, Franklin and Marshall College
This course provided a great opportunity to pause and take stock of what I know, and what I think I know about my work. It was great to connect with so many others who have varied experience. -- Aneil Gokhale, Director of Philanthropy, Toronto Foundation
I already have some new coaching skills and ways of listening that I'm using in my leadership work. The co-leaders, Janice, David and Michelle held the space with steadfastness, listening and presence to guide us all in the learning.  -- Lana Noel, Board Chair, Threshold Choir
This course is the fastest and easiest way to transform your approach from managing to leading, complete with tactics that work and a fun, supportive environment to put them into practice. -- Karla E.
The Program is Limited to 12 Participants
Coaching Essentials
$4,950.00
This Program Works Online or Onsite
The registration fee is non-refundable
Email David
Travel Costs for Onsite Delivery not Included