Finding & Engaging New Donors
According to a recent survey, many of the 850 million professionals on LinkedIn donate to nonprofits regularly. One in three respondents (33%) reported donating to causes, individuals, or nonprofit organizations every month, with 20% donating weekly. 
And the news gets even better. 98% of the LinkedIn users surveyed said they donated at least once yearly.
Are you a nonprofit leader who wants to excel at identifying new donors on LinkedIn?  Do you struggle with that from time-to-time?  Then this tutorial is for you.
Prospecting using LinkedIn is both an art and science.  The science requires that you hone your prospecting and outreach skills.  The art involves effectively communicating with people once you've made initial contact.   Success requires that you master both. 
The current environment makes it increasingly difficult to identify and engage new prospective donors.   Fundraising professionals who do this well use LinkedIn as an essential resource for building relationships.   This new approach involves a unique set of activities that establishes trust, affinity, and gets meaningful results. 
Recent statistics from LinkedIn demonstrate that the social media platform is THE place where busy senior executives look for thought leadership, connection, and comprehensive professional engagement.  Here are the Top 10 reasons you should be using LinkedIn for prospecting:
1) LinkedIn now has over 850 million
 members.
2) 310 million LinkedIn users log in each month.
3) 
40% of monthly active users use LinkedIn daily.
4) 61 million LinkedIn users are senior-level
executives.
5) 44% of LinkedIn Members earn over $75,000 each year.
6) LinkedIn is the most-used social media platform among Fortune 500 executives
7) LinkedIn makes up more than 50% of all social traffic to websites & blogs.
8) 91% of executives list LinkedIn as the top place to find quality content.
9) About 45% of LinkedIn article
readers are in upper-level positions (VPs, Directors, C-level).
10) LinkedIn generates 3x more conversions than Twitter & Facebook.
This tutorial was specifically designed to help you use LinkedIn to get more donors.  Whether you are a novice or an experienced professional, this training program will challenge you to think and act differently.  You will learn to develop and practice the essential skills and techniques required to succeed in building and sustaining relationships with new donors using LinkedIn.
You Will Gain Essential Skills
To Help You:
Identify the right people to engage

Increase your appointments with busy executives

Learn how to have conversations that deepen relationships

Enroll prospective partners in what your nonprofit is up to
Keep in touch in a deliberate and meaningful way

Create a program that will keep relationships moving in the right direction.

Move conversations from possibility to reality

Follow through effectively to get results
This Self-Directed Tutorial Includes
Detailed "how-to" video tutorials.
Podcasts featuring lessons and demos.
Exercises to help you put the learning into practice.
Guided reading and writing assignments.
Several templates that you can download, modify and use.
Suggested scripts for generating Linkedin connections and appointments.
Extra materials for more advanced practice.

Module I - Your LinkedIn Profile
Setting up Your LinkedIn Profile for Success.
Module II - Prospecting
Finding and Engaging the Right People.
Module III - Generating Appointments
Moving from LinkedIn Connection to Appointment.
Module IV - Powerful Conversations
Listening, Being Curious and Using Your Intuition.
Module V - Planning and Keeping Score
Plan Your Work and Work Your Plan.
Module VI - Stewarding Relationships
Going the Extra Mile and Being Unstoppable.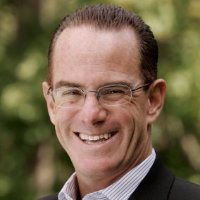 David Langiulli is an experienced leader, trainer and certified professional co-active coach (CPCC, PCC) who specializes in nonprofit leadership development and training. As an executive coach, David helps leaders clarify what's essential and important so they can effectively lead their teams, flourish, and achieve results for their organizations. As a trainer, David facilitates a number of online courses and on-site workshops for leaders interested in professional as well as personal advancement, growth, and development.
David's professional experience spans the university and corporate sectors over three decades. Most recently he led a fundraising team at Princeton which consisted of 10 professionals responsible for $35 million in annual support to the University. Several thousand nonprofit leaders interested in development, leadership, and management follow David's blogs and posts on LinkedIn.
David holds a master's degree in management and business administration from Stony Brook University, a master's degree in materials science from Columbia University, and a bachelor's degree in physics-engineering and mathematics from Washington and Lee University.  He is also a graduate of CTI's (Coaches Training Institute) Leadership and Coach Certification programs.
As a volunteer, David coaches youth classes at his Brazilian Jiu-Jitsu Academy and serves on the Board of Directors for the Association of Fundraising Professionals Collier-Lee Chapter.
What People Say About This Program
"It's a great course to rethink how you are reaching out to prospects. Some of the tools and techniques I previously knew about, and now I am using them more effectively for the benefit of building relationships." -- Megan Fine, Corporate Partnerships Manager, Denver Zoological Foundation
"I love what you've done!  Even some refresher for me!  Spot-on for those new to fundraising.  I will have a few of my relationship managers to do this course.  The review and new content will be amazing for them! " -- Stella Wixom, Executive Director, University of Michigan Business Engagement Center
 "This course will provide solid insights into how to develop new donor relationships. Much of what you learn you may already do in some form or another... but this course will embolden you to formalize your outreach strategy and may give you a few ideas that you didn't already know." -- Ryan Benitez, Associate Director, Ashinaga USA.