Create a High Performing Team and Transform Your Organization
High performing teams are the key to organizational success. What sets these teams apart is a foundation of trust. These teams have shared values and vision and work to achieve common goals. They are able to engage in conflict around ideas and operate in an environment of feedback and accountability.  
This course supports you by expanding your leadership skills. 
You will learn how to create an environment of trust and integrity.  This includes having crucial conversations and providing feedback to colleagues with radical candor. You will also strengthen your ability to be in the midst of conflict and learn to encourage healthy debates that build trust and commitment while getting results.
As you learn and develop new skills, you will be able to create a high-performing team that is critical to you and yourr organization's success. 
Build Trust on Your Team

Create an Environment of Integrity

Improve Communication

Learn About Radical Candor

Develop Confidence in Your Ability to Manage Conflict

Empower Your Team
Navigate Crucial and Challenging Conversations

Create a Structure for Healthy Debate

Encourage Your Team to Dream Big

Learn how to Challenge and Champion

Deal with Difficult Emotions

Be a Vulnerable and Compassionate Leader
This Course Includes
Exercises to get you out of theory and into practice
Podcasts and videos by expert leadership trainers
Selected readings from time-tested sources

Eight Modules of Learning
Orientation
Creating an environment of trust
Engaging in healthy conflict
Fostering a culture of feedback and integrity
Dealing with difficult emotions
Championing and challenging your team to go beyond 
Creating a mastermind alliance
Completion 
 This Program is Online and Self-Paced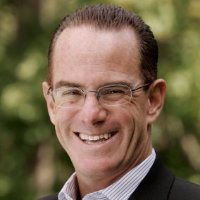 David Langiulli is a certified professional coach (CPCC, PCC) who works with nonprofit executives to help them flourish and thrive. David's experience spans the university and corporate sectors for over three decades. Most recently he led a fundraising team at Princeton which consisted of 10 professionals responsible for $35 million in annual support to the University. Several thousand nonprofit leaders interested in self- development, leadership, and management follow David's blog on LinkedIn. He's a graduate of the Coaching Training Insitute's Leadership and Coaching programs and holds master's degrees in business and engineering, as well as an undergraduate degree in mathematics and physics-engineering. As a volunteer, David coaches youth classes at his Brazilian Jiu-Jitsu Academy and serves on the Board of Directors for the Collier-Lee Chapter of the Association of Fundraising Professionals.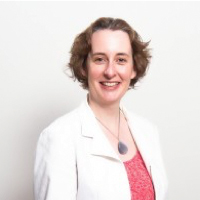 Janice Cunning is a certified professional coach and facilitator who is passionate about partnering with fundraisers and teams to help them create an inspired vision that transforms lives. She was previously a Senior Consultant at KCI, Canada's largest fundraising consulting firm. Janice earned a BA in History from Trent University, a Master of Library Science from the University of Toronto and completed CTI's Leadership program. An active volunteer, Janice recently served as Vice President and Secretary for the International Coach Federation – Toronto Chapter.
What People Say About the Fundraising Leadership Team
"Janice and David are excellent trainers.  They are engaging, practical, and they will definitely challenge you to learn and grow."--James Vanderlaan, Resonate Global Mission.
"David and Janice do an extremely good job making you feel comfortable and encouraging you to take risks."-- Maria Gagnon, Sr. Vice President and Chief Operating Officer, Child and Family Services of New Hampshire.
Janice and David created a remarkably comfortable environment for our workshop.  As facilitators, the three are diverse and unique individuals that are also articulate, sensitive and fun! Because they are certified coaches with real-life fundraising experience, David, Janice and Silvia were able to share personal and professional stories and examples that were relevant to our everyday fundraising and leadership roles. I was inspired by the role play and exercises.  I thank Janice, David and Silvia for challenging us and sparking this change."-- Renee Beneteau, Director of Philanthropy, YMCA of Greater Toronto
"I enjoy the different coaching and teaching styles of David and Janice. I will be recommending this course to other colleagues at UM."-- Stella Wixom, Executive Director, University of Michigan Business Engagement Center
"We had a lot of fun and connected with David and Janice as neutral but wonderfully engaged facilitators. They bring great credibility as seasoned advancement professionals and a proven record of accomplishment.  I look forward to working with the Fundraising Leadership team in the future and unreservedly recommend them to others.-- Krista Slade, Executive Director, Advancement, Faculty of Arts & Science, University of Toronto