Give Yourself a Break
"Talk to yourself as you would someone you love." -- Brene Brown
Mindful Self-Compassion combines the skills of mindfulness and self-compassion to enhance our capacity for emotional wellbeing. Self-compassion involves the capacity to comfort and soothe ourselves, and to motivate ourselves with encouragement, when we suffer, fail, or feel inadequate.
Many of us find that self-criticism is our first reaction when things go wrong. The problem is that this response has a negative physiological response in our bodies -- stress, trauma, isolation, rumination and ineffective problem solving.
Mindful self-compassion (MSC) was developed by Christopher Germer and Kristin Neff to help develop a kinder, gentler and safer response.  It combines the skills of mindfulness and self-compassion, providing a powerful tool for emotional resilience. Mindfulness is the first step in emotional healing—being able to turn toward and acknowledge our difficult thoughts and feelings (such as inadequacy, sadness, anger, confusion) with a spirit of openness and curiosity. Self-compassion involves responding to these difficult thoughts and feelings with kindness, sympathy, and understanding so that we soothe and comfort ourselves when we're hurting.
Research has shown that self-compassion greatly enhances emotional wellbeing. It boosts happiness, reduces anxiety and depression, and can even help maintain healthy lifestyle habits such as diet and exercise. Being both mindful and compassionate leads to greater ease and well-being in our daily lives.
This program dramatically improves performance and productivity and helps you respond to challenging life situations with a calm, clear, and happier mind.  
What is Mindful Self-Compassion
Why it Matters NOW!
We're under increasing pressure and stress.
When we are stressed we can make mistakes or errors. 
When we make mistakes our inner critic can have a field day with us.
In the face of this harsh inner voice, you can learn to be kind and gentle with yourself so that you can take the action necessary (without judgment) to flourish and thrive, both personally and professionally.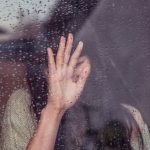 Mindful Self-Compassion can be learned by anyone. It's the practice of repeatedly evoking goodwill toward yourself especially when you're suffering—cultivating the same desire that all living beings have to live happily and free from suffering.
Most of us feel compassion when a close friend is struggling. What would it be like to receive the same caring attention whenever you needed it most? All that's required is a shift in the direction of our attention—recognizing that as a human being, you, too, are a worthy recipient of compassion.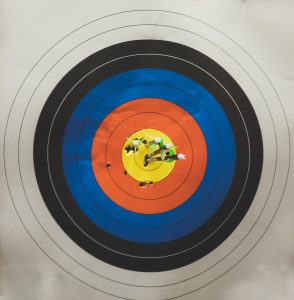 A randomized, controlled trial demonstrated that mindful self-compassion significantly increased self-compassion, compassion for others, mindfulness, and life satisfaction, as well as decreased depression, anxiety, and stress. Improvements were linked to how much a person practiced mindfulness and self-compassion in their daily lives.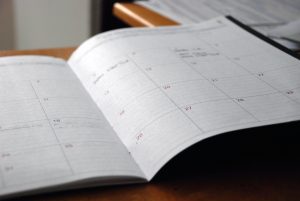 How do I get to Carnegie Hall?
Practice, Practice, Practice!
Week 1: What Compassion Is -- and What It's Not
Week 2: Self Compassion versus Self Criticism; Launching a Mindfulness Practice in Self Compassion
Week 3: Resistance and "Backdraft"; Getting to Know Loving Kindness
Week 4: Tools for Loving Kindness and Self Compassion
Week 5: Making Progress; Learning not to Lose Ourselves
Week 6: Meeting Difficult Emotions
Week 7: Working with Giving Care, Feeling Angry and Forgiveness
Week 8: Taking It Forward
Your Mindful Self-Compassion Coaches
David Langiulli is a certified professional coach (CPCC, PCC) who helps individuals flourish and thrive in the face of volatility, uncertainty, complexity, and ambiguity. David's experience spans the university and corporate sectors for over three decades. He's a graduate of the Coaching Training Insitute's Leadership and Coaching programs. He holds master's degrees in business and engineering, as well as an undergraduate degree in mathematics and physics-engineering. As a volunteer, David coaches youth classes at his Brazilian Jiu-Jitsu Academy. He serves on the Board of Directors for the Collier-Lee Chapter of the Association of Fundraising Professionals.  David found his way to the PQ Gym when he first read Positive Intelligence in 2013.  Since then, he quieted his inner critic (a.k.a., "Sledgehammer") and loves to help clients weaken their own Saboteurs.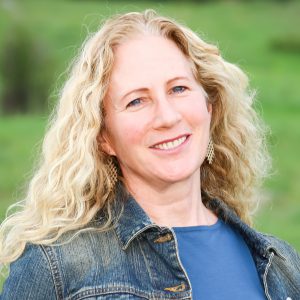 Margaret Katz Cann is a Professional Co-Active Coach (CPCC).  She specializes in executive fundraising coaching, board training, and consulting, Margaret works with nonprofit executives to stop tripping over their ask, to connect to passion and leadership – and step into the world of compelling fundraising. Margaret is an experienced and joyful fundraiser, having spent 22 years at the Community Foundation Boulder County. She is passionate about the intersection of coaching with fundraising, and the way leaders who are willing and wanting to up their game can step away from anxiety and dread can step into their leadership as fundraisers for their organizations. Her nonprofit clients include executive directors, board members, and development staff, where she works with organizations to plan and then adds coaching to make the plans become reality. Margaret has become a devotee of Mindful Self Compassion and looks forward to helping others develop this life-saving gift and practice.
Your Mindful Self-Compassion Coaching Pod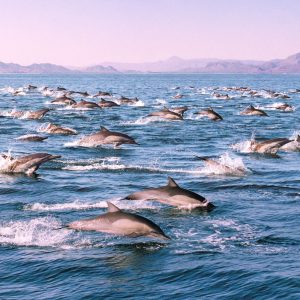 Research indicates a 500% increased likelihood of establishing positive new habits when supported by accountability partners. 
Every participant in the Mindful Self-Compassion Program is placed in a support and coaching group, called a Pod to ensure your success.
Pod members meet once a week with a PQ Coach (or, Coaches) to discuss the week's training. Pod members are also able to communicate privately with each other using an SMS Group or a private What's App Group established by the Pod.
Pod Meeting Date, Time, & Duration
Pods meet live by Zoom Video with their Coaches on Thursdays at 12noon Eastern time for 45 minutes, for 7 consecutive weeks with a bonus follow-up session one month after program completion.  Pod members will complete 4 chapters (and the exercises) each week before the pod meetings in the Mindful Self Compassion Workbook. 
Here's What You'll Learn
As a result of your full participation in the program you'll learn:
-How to stop being so hard on yourself
-How to handle difficult emotions with greater ease
-How to motivate yourself with encouragement rather than criticism
-How to transform difficult relationships, both old and new
-Mindfulness and self-compassion practices for home and everyday life
-The theory and research behind mindful self-compassion
-How to become your own best teacher
This Program Requires a Minimum of Four (4) Participants
$995.00/person