Effectively Managing Your Organization
Being a manager means getting important things done through other people. This transition from sole-contributor to manager can be challenging. You need time and support to fully grow into this role and develop new skills.
On the practical side, great managers know how to set goals, track results, and get things done. This is the "doing" of management.
More importantly, you need to lean into the "being" side of management. You need to understand your own motivations and strengths as a leader. Then you need to increase your relationship awareness by learning about your team's motivations and strengths. Understanding how to influence and motivate others allows you to delegate more responsibility to your team. Building a foundation of trust so you can create a culture of accountability and candor.
This workshop supports nonprofit managers by sharpening their skills in these key areas. As you grow, you will create high performing teams that are critical to your organization's success. 
Get Important Things Done

Set Goals and Track Results

Improve Communication

Create a Culture of Candor

Develop Confidence in Your Ability to Manage

Empower Your Team to Get Results
Develop Relationship Awareness

Understand Your Team's Motivations and Strengths

Develop Efficient and Effective Meetings

Run a Weekly Meeting That Doesn't Suck

Delegate More Responsibilty

Create a Culture of Accountability
Workshop Includes
Group exercises to get you out of theory and into practice
Expert facilitation by two experienced trainers

Modules (6 Hours of Learning)
Introductions and orientation (consciously designing the workshop)
Creating an environment of trust (exercise and group discussion)
Increasing your relationship awareness (exercise and group discussion)
Getting things done (tools for setting goals, tracking results, and running meetings)
Fostering a culture of feedback (Radical Candor tool, demo, and group exercise)
Completion (consciously completing the workshop)
 This Program Works Equally Well Onsite or Online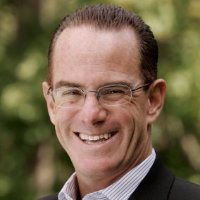 David Langiulli is a certified professional coach (CPCC, PCC) who works with nonprofit executives to help them flourish and thrive. David's experience spans the university and corporate sectors for over three decades. Most recently he led a fundraising team at Princeton which consisted of 10 professionals responsible for $35 million in annual support to the University. Several thousand nonprofit leaders interested in self- development, leadership, and management follow David's blog on LinkedIn. He's a graduate of the Coaching Training Insitute's Leadership and Coaching programs and holds master's degrees in business and engineering, as well as an undergraduate degree in mathematics and physics-engineering. As a volunteer, David coaches youth classes at his Brazilian Jiu-Jitsu Academy and serves on the Board of Directors for the Collier-Lee Chapter of the Association of Fundraising Professionals.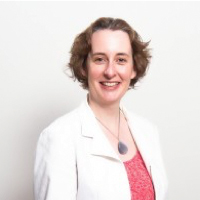 Janice Cunning is a certified professional coach and facilitator who is passionate about partnering with fundraisers and teams to help them create an inspired vision that transforms lives. She was previously a Senior Consultant at KCI, Canada's largest fundraising consulting firm. Janice earned a BA in History from Trent University, a Master of Library Science from the University of Toronto and completed CTI's Leadership program. An active volunteer, Janice recently served as Vice President and Secretary for the International Coach Federation – Toronto Chapter.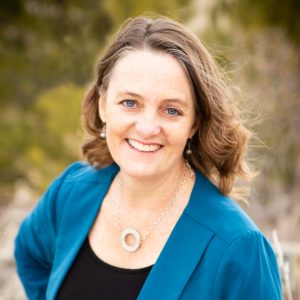 Michelle Maloy Dillon is an experienced entrepreneur, trainer, and certified professional Co-Active coach who specializes in leadership development. With over twenty years of entrepreneurial business experience, she brings a playful and creative mindset to leadership development. As a coach, she is passionate about helping her clients be aware of their strengths and stretching themselves as leaders to be conscious of their impact. Michelle holds a PCC certification through the International Coach Federation (ICF) and a CPCC certification through the Co-Active Training Institute (CTI). She is also a CTI faculty member, teaching coaching skills that shift the leadership paradigm to one of self-authorship, self-authority, and relationship. As a volunteer, Michelle provides coaching to United Nations humanitarian staff located around the world.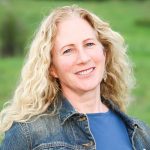 Margaret Katz Cann is a Professional Co-Active Coach (CPCC).  She specializes in executive fundraising coaching, board training, and consulting, Margaret works with nonprofit executives to stop tripping over their ask, to connect to passion and leadership – and step into the world of compelling fundraising. Margaret is an experienced and joyful fundraiser, having spent 22 years at the Community Foundation Boulder County. She is passionate about the intersection of coaching with fundraising, and the way leaders who are willing and wanting to up their game can step away from anxiety and dread can step into their leadership as fundraisers for their organizations. Her nonprofit clients include executive directors, board members, and development staff, where she works with organizations to plan and then adds coaching to make the plans become reality.
What People Say About the Fundraising Leadership Team
"The Fundraising Leadership team are excellent trainers.  They are engaging, practical, and they will definitely challenge you to learn and grow."--James Vanderlaan, Resonate Global Mission.
"The trainers do an extremely good job making you feel comfortable and encouraging you to take risks."-- Maria Gagnon, Sr. Vice President and Chief Operating Officer, Child and Family Services of New Hampshire.
The trainers created a remarkably comfortable environment for our workshop.  As facilitators, the three are diverse and unique individuals that are also articulate, sensitive and fun! Because they are certified coaches with real-life fundraising experience, they were able to share personal and professional stories and examples that were relevant to our everyday fundraising and leadership roles. I was inspired by the role play and exercises.  -- Renee Beneteau, Director of Philanthropy, YMCA of Greater Toronto
"I enjoy the different coaching and teaching styles of the trainers. I will be recommending this program to other colleagues at UM."-- Stella Wixom, Executive Director, University of Michigan Business Engagement Center
"We had a lot of fun and connected with the trainers as neutral but wonderfully engaged facilitators. They bring great credibility as seasoned advancement professionals and a proven record of accomplishment.  I look forward to working with the Fundraising Leadership team in the future and unreservedly recommend them to others.-- Krista Slade, Executive Director, Advancement, Faculty of Arts & Science, University of Toronto
The Program Works for Groups/Teams of up to 12 Participants
Being an Effective Manager
$4,500
Travel costs for onsite delivery are NOT included.