You're a Manager!  Now What?
Are you a top-performing professional who was recently promoted (or, hired) to lead a team but you were never trained to lead or manage? Then this course is for you.
The transition from sole-contributor to manager/leader can be extraordinarily challenging. A misstep can be particularly harmful to the organization and your career.
Don't let this be you! Build the skills and confidence you need to be successful. 
First, acknowledge that you are shedding one professional identity (frontliner) for another (manager/leader). Next, get into action. In order to successfully make this transition, you will need to embrace the learning required to grow into your new role. You will need to consciously shift from "me" to "we". Your success depends on elevating from being an individual contributor to being a manager who gets things done through other people. 
That's a big shift in "being." In becoming a first-time manager/leader your perspective alters. You focus on other duties, like developing staff to whom you can delegate more responsibility.
As a new manager of a successful team, you will come to realize that many of your best people are ambitious. If they feel they are not being well-led, they will move on to work with an organization and a leader who will support their ambitions.
No matter what stage of career you're at, this training program will challenge you to think and act differently. You will learn to develop and practice the essential skills required to be a successful and confident first-time manager.
You Will Gain Essential Skills
To Help You:
Build trust and candor on your team

Learn how to provide effective feedback

Understand your motives, values, and strengths

Own your "why"
Improve your communication skills

Deepen your listening skills to empower others

Create your purpose and vision

Define an objective, set goals, establish a strategy, and measure results
This Self-Directed Course Includes
Video tutorials featuring lessons and demos.
Exercises to help you put the learning into practice.
Guided reading and writing assignments.
Several templates that you can download, modify and use.
Extra materials for more advanced practice.
Module I - Orientation
Setting You Up for Success in the Course
Module II - Creating Trust on Your Team
Trust is the Foundation for a Productive Team
Module III - Your Motivations and Strengths
Getting Clear on Why You Do What You Do
Module IV - Increasing Your Relationship Awareness
Shifting from "me" to "we"
Module V - Creating Your Vision and Purpose
Effective Managers Know Where They're Headed
Module VI - Goal Setting and Integrity
Plan Your Work and Work Your Plan
Module VII - Getting Things Done
Creating a System for Keeping Track of Everything
Module VIII - Completion
Pulling it all Together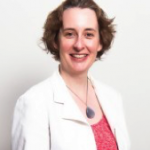 Janice Cunning is a certified professional coach and facilitator who is passionate about partnering with fundraisers and teams to help them create an inspired vision that transforms lives. She was previously a Senior Consultant at KCI, Canada's largest fundraising consulting firm. Janice earned a BA in History from Trent University, a Master of Library Science from the University of Toronto and completed CTI's Leadership program. An active volunteer, Janice recently served as Vice President and Secretary for the International Coach Federation – Toronto Chapter.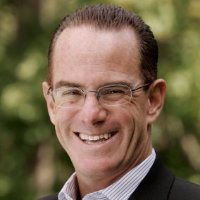 David Langiulli is an experienced leader, trainer and certified professional co-active coach (CPCC, PCC) who specializes in nonprofit leadership development and training. As an executive coach, David helps leaders clarify what's essential and important so they can effectively lead their teams, flourish, and achieve results for their organizations. David's professional experience spans the nonprofit and corporate sectors over three decades. Most recently he led a fundraising team at Princeton which consisted of 10 professionals responsible for $35 million in annual support to the University. David holds a masters degrees in management and engineering as well as a bachelor's degree in physics mathematics.  As a volunteer, David coaches youth classes at his Brazilian Jiu-Jitsu Academy and serves on the Board of Directors for the Association of Fundraising Professionals Collier-Lee Chapter.
What People Say About Fundraising Leadership Programs
Great value!
I was originally disappointed about no powerpoints. Activities made up for it!
Really great course.
Very understandable.
Super wonderful.
I loved the format.
Exercises were great.
Loved the content and no powerpoint.
Very Clear.
It was useful to realize small details can make a huge difference.
Well worth your time!
Great tools for management.
Janice and David are awesome. This was the most powerful time I ever spent in an online course.
I got practical, specific things to try immediately.
Provided great clarity and intention.
Specific outcomes which can be implemented immediately.
It's a great course that helped me solidify my goals help others on my team.
Useful for identifying how to better communicate in a manner which gets results.
Short and sweet!  Focused.
Reminded me of the importance of action items with DATES!
You're a Manager! Now What?
$49.00

Once registered you will get a link to the learning management system.