Improve Dynamics to Get Results
Members of successful teams, boards, and working groups trust one another on a fundamental level.  They are comfortable being vulnerable with each other not only about their strengths, but also their weaknesses, mistakes, shortcomings, and behaviors. They get to a point where they can be completely candid with one another.
This is essential because members of teams and working groups who trust one another are not afraid to engage in conflict around ideas, which is the key to individual and group success. They do not hesitate to disagree with, challenge, and question each other, all in service of finding the best solutions to challenges. 
Build Trust in Your Team, Board, or Group

Create an Environment of Integrity

Improve Communication

Learn About Different Behavioral & Communication Styles
Navigate Crucial and Challenging Conversations

Create a Structure for Healthy Debate

Develop Confidence in Dealing with Conflict

Empower Members of the Team or Board
Workshop Includes
Group exercises to get you out of theory and into practice
Expert facilitation by two leadership trainers
A DISC Assessment

Modules (6 Hours of Learning)

Introductions and orientation (consciously designing the workshop)
Building on each other's ideas (exercise)
Exploring and sharing individual motivational and behavioral styles (DISC)
Alignment vs Agreement conflict tool (demo and practice)
Designing group dynamics (activity)
Creating group norms around conflict (activity)
Giving and receiving feedback (demo and practice)
Completion (consciously completing the workshop)
This Program Works Equally Well Onsite or Online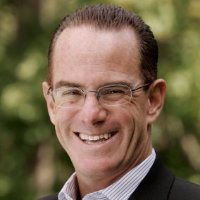 David Langiulli is a certified professional coach (PCC, CPCC) who helps nonprofit executives and their teams flourish, thrive, and get results. David's experience spans the university and corporate sectors for over three decades. Most recently he led a fundraising team at Princeton which consisted of 10 professionals responsible for $35 million in annual support to the University. Several thousand nonprofit leaders interested in self- development, leadership, and management follow David's blog on LinkedIn. He's a graduate of CTI's Leadership program and holds master's degrees in business and engineering, as well as an undergraduate degree in mathematics and physics-engineering. As a volunteer, David coaches youth classes at his Jiu-Jitsu Academy and serves on the Board of Directors of the Association of Fundraising Professionals Collier-Lee Chapter.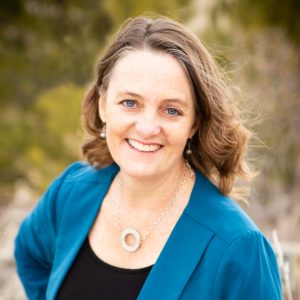 Michelle Maloy Dillon (CPCC, PCC) is an experienced entrepreneur, trainer, and certified professional Co-Active coach who specializes in leadership development. With over twenty years of entrepreneurial business experience, she brings a playful and creative mindset to leadership development. As a coach, she is passionate about helping her clients be aware of their strengths and stretching themselves as leaders to be conscious of their impact. Michelle holds a PCC certification through the International Coach Federation (ICF) and a CPCC certification through the Co-Active Training Institute (CTI). She is also a CTI faculty member, teaching coaching skills that shift the leadership paradigm to one of self-authorship, self-authority, and relationship. As a volunteer, Michelle provides coaching to United Nations humanitarian staff located around the world.
What People Say About This Workshop
"Well-paced and interesting.  Diverse in content.  Active."
"This workshop helped our team set the stage for engaging with each other in a healthy way."
"Very insightful and instructive."
"The program helped me better understand my own management style, while also learning how to interact with members of my team that have different styles."
"Safe but not comfortable."
"I really enjoyed the training and am applying the insights I learned while also making a plan to strengthen some of my areas of leadership based on the DISC assessment and workshop. I would certainly recommend that every person do a similar assessment and workshop."
"Kind of like therapy, unusual, valuable, and worth it."
"It was an eye-opening, energizing, and a fascinating workshop! The feedback from the team was so positive and it's safe to say that we learned more about ourselves, each other, and the way we communicate."
"Really opened my eyes to what's possible for our team."
"Very helpful and great experience for our team.  Thank you."
"In some of my favorite post-session news, one leader reached out to me afterward and said that she really understands another teammate in a new way and now realizes how she needs to work with her. I seriously almost cried happy tears. Another leader on the team had an epiphany where she realized that she needs to just be herself. And I renegotiated a commitment with one of my direct reports."
"This workshop was powerful and transformative."
"It's about as much personal growth as you can pack into 6hrs.  Awesome!"
The Program Works for Teams/Boards/Groups of up to 12 Participants
Growing Together Through Trust, Candor, and Conflict
$4,950
Travel costs for onsite delivery are NOT included.