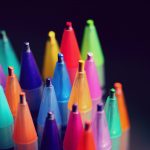 To say it has been a challenging few years in North America, is truly an understatement. The pandemics of COVID-19 along with racism have impacted us all, though not equitably. These pandemics have touched and changed all aspects of our private and professional lives, and the fundraising sector has not been immune to the changes foisted upon us. A sector synonymous with helping, has been forced to reckon with the cultural norms and values that have long been accepted and recognize these are not inclusive, in some cases are harmful, and have been designed and enacted on the same foundations of privilege and oppression that plague all other institutions in our society. Many nonprofits and charities were paralytic in their response to the racial justice uprisings across the continent, others took a watch and wait approach, and some accepted the notion that their response may be imperfect but were comfortable with the idea of potential failure in lieu of not being responsive. 
Many nonprofits and charities have indeed been founded or evolved to respond to intractable social challenges that are compounded by race, gender expression, sexual orientation, disability, and other intersectional identities. The response to, and in some case non-response to the pandemics as it pertains to program delivery and fundraising has been a matter of mission fulfillment and survival; however, all nonprofit organizations have had to consider how the inequities that are borne in almost all institutions in Western society impact their staff – some see this as the right thing to do and no more, and others see it is imperative to sustainability. While COVID-19 has become a part of our lexicon, so too is the language of EDI – equity, diversity, and inclusion. Sector conversations about pay equity, intersectionality, reconciliation, decolonization, anti-oppression and more that were once part of the sidelines in our sector – seen as the work of interest groups, have now taken center stage. 
Let's face it – language matters, it can be used to exclude or include, to give power or to oppress. Many leaders we have connected with over the last 16 months have privately expressed how a fear of saying the 'wrong' thing has left them frozen and feeling ill equipped to respond to the many incidents of racially-motivated killings, discoveries of the bodies of thousands of victims of the residential school system, and hate-fueled legislation designed to oppress and marginalize trans and queer people. That just isn't adequate – as those with positional leadership and power we have a responsibility to create safe work cultures for all our staff – how can we ask folks to raise funds for poverty alleviation, food insecurity, health, education, the environment and more if we can't first acknowledge the context we are all living and how unequally we have all been impacted by the pandemic.
For many organizations the task of increasing diversity among staff and donors, bringing about equity and social justice for marginalized communities, and building inclusive communities internally and externally, seems overwhelming. But a journey of a thousand miles starts with a single step, so here are a few practical strategies leaders can consider today.
We suggest you first start with overcoming your own fears. In our work with fundraising professionals and leaders, we frequently get confronted with the fear of many nonprofit professionals that deploying new fundraising strategies will somehow alienate current donors and board members. In reality, new approaches will call-in a new generation of donors which has been alienated by traditional fundraising practices. Over the next decade millennials will hit peak earning years and represent the largest proportion of major donors. Inclusion is one of their most cherished values. Many organizations have struggled to engage millennials in giving, perhaps a new approach to fundraising would help? It is also not a zero-sum game; we would be doing a disservice to our long-standing donors if we do not give them the credit and opportunity for personal growth too! Many older white donors are leading the charge in equity and community-centered fundraising. Consider how you might build authentic relationships with new communities – ones connected to your organization and cause, though not having been cultivated for fundraising purposes in the past. We recommend setting non-financial targets so that staff can focus on building relationships for the long-term, instead of focusing on quick wins and transactional strategies to 'get the gift'.
Which brings us to our next point, take the long-term view – EDI work is a journey, and one that we hope you know will never be 'complete', you may arrive at many fantastic spaces along the way, but the work of ensuring disparate and divergent lived and professional experiences have equitable power, opportunities for advancement and investment of resources in an organization is never-ending. Reframing it has an ongoing process of learning and growth can perhaps remove the pressure of perfection and getting it right, how you respond to a tragedy today may look very different to how you respond in the future – when you have more information, and deeper relationships with different communities you will respond accordingly. In the same way that long-term romantic partnerships take intention and ongoing work, the same is true with community-building and EDI – at the end of the day this is about people and how institutional power advantages some and oppresses other – it will take years to rectify with a lot of collective action. We recommend focusing on strategies to create impact over time, chip away at these things and ensure it remains a constant focus in your strategic plans, town hall meetings, and donor communication to make it clear that this is not about a moment in time, but rather a lens that will continue to shape your organizations work. For example, strategies to create more inclusive fundraising practices and diversify donor databases will take years to show results. 
We also recommend a little bit of navel gazing – look inwards at your talent recruitment practices and employee engagement. The nonprofit sector has long suffered from a lack of diversity. Although women make up more than 80% of the workforce in the sector, women of colour and differently abled women are underrepresented across all levels of organizations. And nonprofit leadership is still predominantly white and male, particularly in large organizations. We consistently hear that there is a pipeline issue when it comes to 'diverse' talent. First things first, people are not diverse, communities are – by looking for 'diverse' professionals you are setting them up to fail! No one person can possibly represent the heterogeneity of a particular intersectional identity. Secondly, there is a pipeline issue, but we would suggest it is not the one you think it is. There are plenty of folks with diverse lived and professional experiences entering the fundraising profession, however they are leaving the profession due to structural oppression, lack of opportunities for upward mobility, few mentors or sponsors to support them in their growth, and generally feeling disenfranchised with the sectors silence and stalling on addressing the aforementioned structural oppression.  
A strong emphasis on talent recruitment, representative of the communities we serve, is needed to truly bring about change. Consider the job requirements on your job postings and whether systemic barriers are excluding well qualified candidates from applying. Ensure transparency regarding compensation on your job postings and review all staff compensation across similar functions to ensure there is parity across gender and racial lines. Are you using call-in language or keep out language when it comes to encouraging applications from underrepresented communities? Reimagine your interview processes and offer training on unconscious bias to anyone in a position to hire. Reject unrepresentative shortlists. And please, please, please stop recruiting for fit – it is not objective, is designed to advantage those most like us, and keep out those whose lived and professional experience is different from our own. Instead, be very transparent about the values and culture of your organization and allow qualified candidates to determine if they align with their own values. Attracting BIPOC, LGBTQ+ and differently abled employees is only one step in the right direction.
The next step is to retain this talent, if EDI is a value of your nonprofit what employee engagement strategies and programs can you develop to ensure you nurture and grow your talent base from within. The Association of Fundraising Professionals (AFP) have several IDEA resources and mentorship programs that can serve as a model of initiatives that could be customized for your own organization – regardless of your size. Eschewing the investment of time on sponsorship and mentoring talent and citing scarce resources, fundraising targets, or competing priorities as a reason you can do this is a signal that this is truly unimportant. 
Fundraising as a profession has been known to share ideas and resources, we need to leverage this tradition of knowledge sharing to EDI. There is little to be gained in hoarding ideas and resources that can assist in diversifying our profession. Democratic sharing of lessons learned should be normalized – we are so good at celebrating the big gifts, we too need to gain comfort in sharing our stumbling. 
Understandably, nonprofit leaders have been challenged in the last couple of years. Advancing EDI can feel overwhelming and sometimes exhausting too. It is however the most important work leaders can do today. It is imperative for the survival of nonprofit organizations, both short-term and long-term. We need leaders, particularly those with significant power and privilege, to step-up and lean-in to this work, so our sector can be the social change driver it was always meant to be. 
To read more from Tanya and Mariya, check out their recent articles: Diversifying Diversity in Foundation magazine and Ring the Alarm in Hilborn: Charity eNews. They also wrote a five-part series in Hilborn called 5 Tangible Tactics to Support and Advance BIPOC Colleagues in the NFP Sector: Mentorship and Sponsorship,  Compensation, Educating Yourself,  Recruitment and Onboarding, and  Leadership Must Lead the Way.
Tanya Hannah Rumble, CFRE, MFA-P™ is a fundraising leader who has raised millions for some of Canada's largest charities. Tanya is passionate about equity, diversity and inclusion; and power and privilege and how these intersect with philanthropy. Tanya holds an Honours Bachelor or Arts in Political Science from McMaster, earned a Graduate Certificate in Marketing Communications at NYU, and is enrolled in the Master of Philanthropy and Nonprofit Leadership at Carleton University; she is also a graduate of the AFP Inclusion and Philanthropy Fellowship, and DiverseCity Fellowship. Tanya is a new mom, a voracious consumer of podcasts, and a baking enthusiast. Tanya gratefully acknowledges the traditional territories of the Anishinaabe, Mississaugas and Haudenosaunee nations, whose traditional territory she lives and works in with her husband and young son. 
Mariya Yurukova, MBA, CFRE is an experienced fundraiser and thought leader in the nonprofit sector. With over fifteen years of experience in fundraising, Mariya has raised more than $20 million for various organizations, working on gifts ranging from millions to direct marketing campaigns for first time donors. Mariya is an active voice and advocate for diversity and inclusion in the nonprofit sector, with publications in Hilborn Charity E-News, Advancing Philanthropy, CASE Currents Magazine and many more. Mariya. As a first generation immigrant woman and part of an interracial family, Mariya is keenly aware of systemic inequities in the nonprofit sector and works towards advancing social justice causes while acknowledging her own privilege.