The Fundraising Leadership team has worked with senior leaders and teams at nonprofit institutions across the globe.
Here's what some of our fans say about us: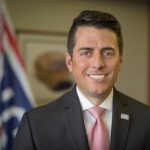 David suggested small simple steps of progress to help me improve my thought-process, professionalism, and ability to appreciate individuals and teams for their accomplishments (small and big). As a result of working with him, I have much more empathy and understanding for the group or individual I am managing/leading. The information and resources he provided me were outstanding and helped complement the coaching sessions. The coaching experience helped me pause, take a step back, evaluate each situation differently, and focus on the pros and cons before acting. I believe my decision-making process has improved tremendously.–Chad Hartman, Vice President of Development, USO
---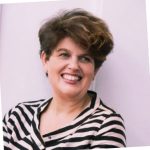 Our advancement team recently expanded with new colleagues joining us from other institutions and areas of expertise. We needed help figuring out how to maximise our various strengths and diversity of experience. Janice and David worked closely with our management group to design an illuminating, productive and positive team day. The day was full of surprises and insight into our co-workers and ourselves. Highlights include agreement on our core values and sharing individual commitments for the coming year. Normally our professional training is focused on what to do at work, this was a valuable opportunity to reflect on the how and why we work individually and together. I am utilizing multiple tangible results as I plan, manage and evaluate our work. David and Janice bring great credibility to the process as seasoned advancement professionals.–Krista Slade, Executive Director, Advancement, Faculty of Arts & Science, University of Toronto
---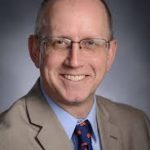 Coming into the role as the Dean of Engineering at Bucknell, I knew that some aspects of the job would be challenging. I hired David as my coach, and we worked together for a year. During that time, I noticed an increase in my intentionality, confidence, and focus as a leader. Coaching with David gave me practical tools and new perspectives with which to approach each day. Also, in the midst of all that I do as Dean, I took the time to reflect on who I want to be as Dean. I appreciated David's ability to zoom in on causes for celebration when I would have otherwise missed them. The coaching sessions were always a positive and supportive respite from the chaotic activity often involved with leading a college. I found that David's openness prompted my own which led to great self-exploration. Coaching has been game-changing for me.–Patrick Mather, Dean of the College of Engineering, Bucknell University
---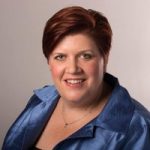 Janice is exceptionally thoughtful, a careful listener and asks the right (and often tough) questions. Her values exercise brought a new focus into my work to ensure that I was engaging in ways that were meaningful for me. Each session brings new insights and I am incredibly grateful for her ongoing guidance. We have worked together for many years now one on one, in partnership with one of my colleagues and with my team. Janice has the ability to adapt and adjust to each circumstance and make the experience fun and thought-provoking.–Dawn Marie Schlegel, Vice President, Major Gifts & Donor Relations, Toronto Symphony Orchestra
---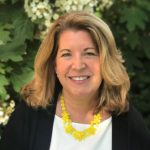 The Fundraising Leadership retreat helped me to open my heart and mind to becoming a different kind of leader. It helped me to explore my assumptions about myself and how I want to show up as a leader. If you are serious about leadership and becoming a better leader, then I encourage you to work with David and Michelle.–Lavinia Boxill, Vice Chancellor for Advancement, New Brunswick, Rutgers University
---

During the time that Michelle was my coach, I was managing my office's emergency response in the Caribbean to the impacts of category five hurricanes Irma and Maria. I was in charge of overseeing five projects and providing support to four countries that had been impacted. It was a very challenging time and the coaching sessions helped me to breathe, reflect, and pace myself while communicating with someone who had an external and objective perspective. Michelle provided the space for me to reflect on challenges and come up with relevant solutions based on my experience and contacts. As a result of coaching, I am better at delegating responsibilities as appropriate, being assertive when needed and having confidence in my skills as a leader. I am also now more assertive in communicating the organization' vision and mission to external colleagues. I now understand the value that I bring to the table as a leader in the organization. The sessions were very empowering. —Denise Blackstock, Liaison Officer for the Caribbean, UN Population Fund (UNFPA)
---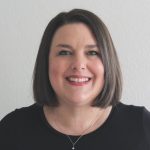 Before working with Margaret, I didn't feel confident or organized around fundraising. Margaret taught us how to do that.  She helped us introduce a year end appeal, she worked with us to come up with a resonant message that made all the difference. And I am more confident in asking for money and in my leadership.  We doubled what we brought in year end from last year. She's really good at this.–Jenna Clinchard, Executive Director, Rise Against Suicide
---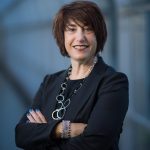 As a result of this Leadership Retreat, I feel different. I have new tools and a reminder of the tools I already had that work for me. Michelle and David were wonderful co-leaders and created an engaging program. There was lots of great learning. I am leaving feeling very energized.–Stella Wixom, Senior Executive Director, Business Engagement Center, University of Michigan
---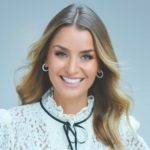 I was so grateful to be matched up with David through our local AFP Chapter, and we worked together for six months. Early on in the process, I realized that what got me where I am in my professional life was not going to get me where I wanted to go. Throughout the coaching, David was very straight with me, and I personally appreciated his no nonsense approach! It was very eye-opening when he would ask me simple things like, "so how's that going for you?" I'm so grateful for my coaching time with David, and wold recommend him (and do!) to anyone!.–Amanda Beights, Vice President of the Collier Collier Foundation
---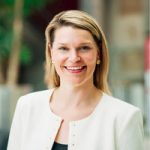 Janice is an incredible listener. I loved having a consistent partner in Janice, someone with experience in the nonprofit sector who can appreciate the nuances and challenges. She has a powerful, yet gentle approach to helping people…. and ultimately, to showing you the tools you need to help yourself.–Megan Tregunno, Vice President, Philanthropy, CAMH Foundation
---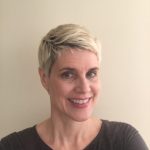 Hiring Michelle as my coach has boosted my professional growth. As a first time non-profit board chair, I needed support on seeing all that I had to offer my organization and then how to be my best self at work. By teaming up with Michelle, I not only found a more grounded sense of my self and what I had to contribute at work, I also learned how to set clearer boundaries with my colleagues. Michelle ably talked me through the rough moments, and helped me discover and notice things I wasn't finding on my own.–Lana Noel, Board Chair, Threshold Choir
---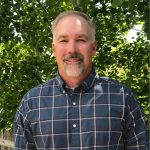 I would say I was pretty reluctant as a fundraiser. I mean, I could, but ….  But now, I don't grimace when I know I have to make that call.  I'm still learning and developing, but I don't put the fundraising off anymore, I don't keep moving it down my list.  I will go tackle it and I feel prepared to have those conversations. I'm much more comfortable.–Marc Cowell, Executive Director, OUR Center
---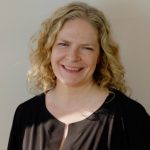 Our team spent a day with Janice and Michelle. Within minutes, they had created an open and comfortable environment for the team, and kept that spirit alive the whole day. We were able to actively practice coaching techniques in a safe space, and left not only with new tools as leaders but also with a better understanding of one another. What I most appreciated was a focus on creating a common language of coaching for Blakely, while also keeping and respecting our differing approaches as individuals. It was authentic and real. Many of us have already begun to practice and implement the tools and skills we learned.–Sara Campbell Mates, VP, Client Relationships and Senior Strategist, Blakely Inc.
---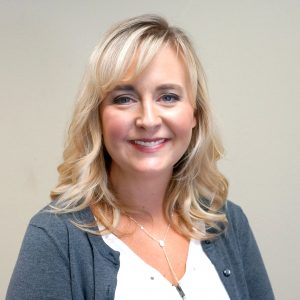 The 6-month leadership program was a highly experiential and interactive learning program that engaged with everyone on our management team and drew out in-depth, relevant discussions that applied to every-day issues. Michelle and David are a dynamic, high energy team, that created an environment of trust which encouraged and supported our team to be open and honest throughout the program. The leadership program has resulted in increased communication, accountability and cohesion across our management team in addition to learning / refreshing leadership skills.–Angie Widener, Regional Controller, Summit Materials Financial Group
---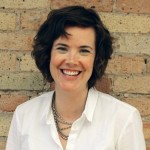 Recently, I found myself hungry for professional change was interested in exploring and developing my leadership powers. David and I worked together for a year. I appreciated that held me accountable for my growth and learning. His unique perspectives, sense of humor, authenticity, and ability to move deftly from coach to mentor, and back again, helped me be more comfortable with my discomfort. David was able to see me in ways I hadn't seen myself before as a leader, a spouse, and a mom. Working with David has enabled me to prioritize fun, adventure, and play at work and home. He introduced some unique tools that I brought into my team. If you want to have a greater impact in your world, I guarantee that David will create a safe, compassionate space for you to grow.–Allison Howell Quinton, Chief Development Officer, Camp Oochigeas
---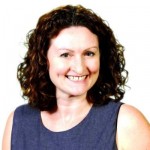 Like all good fundraisers, Janice is an excellent listener. She understands the charitable sector, is committed to helping you find your most rewarding path and will challenge you to do your best work. To work with Janice is to have an extremely thoughtful, caring and knowledgeable ally on your team.–Juniper Locilento, Senior Director, Development, YMCA of Greater Toronto
---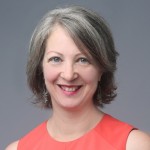 Janice and David created a remarkably comfortable environment for our day-long Coaching Essentials workshop. My colleagues and I were able to learn and practice coaching techniques while receiving valuable feedback. As workshop leads, they are diverse and unique individuals that are also articulate, sensitive and fun! Because they are certified coaches with real-life fundraising experience, David and Janice were able to share personal and professional stories and examples that were relevant to our everyday fundraising and leadership roles. We were supported to practice our listening skills, and I highly value the focus on asking questions that will allow our direct reports to create their own solutions. I am still practicing what I gained from the day! I believe that coaching can be transformational for fundraising leaders and the social profit sector, and thank you for challenging us and sparking this change.–Renee Beneteau, Director of Philanthropy, YMCA of Greater Toronto
---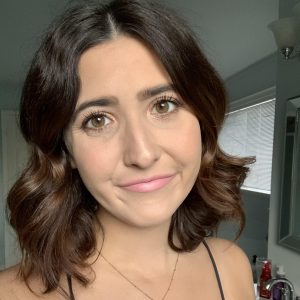 I was excited about working with Michelle because of her creative and curious approach to leadership development. She was always willing to explore new styles and directions of leadership with me to see which ones worked best for me. A pivotal moment for me was realizing that I can approach my own development as a series of small micro-improvements to create my own authentic leadership style. I also have a new framework for giving and receiving feedback that is useful. Feedback doesn't have to feel bad or earth shattering. Michelle is an incredible listener and deeply empathetic. While she is easy to talk to, she also isn't afraid to push you – to probe deeper, to pause and reflect, to hold you accountable to what you said. She is the perfect blend of candid and kind, which is what makes her such a fantastic coach.–Samantha Pennington, Director of Creator Development, Wattpad
---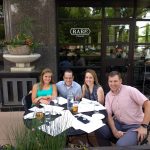 The facilitation by David was a terrific experience for my team. We left energized and focused and I would highly recommend this type of session.  Going forward we will be much more focused on both our strengths as a team and on the prospects we to choose to work with.–Greg Lewis, Executive Director, Colorado State University
---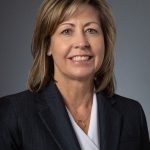 I had the wonderful opportunity to work with David. Little did I know how life-changing this leadership coaching experience would be. Our strengths can sometimes also serve as our weaknesses. Being aware is key, and having tactics in place has helped me grow both professionally and personally. Thanks to David, I also took up meditation. Twenty minutes a day has changed me in even more ways than I could have ever imagined. Everyone should work with a coach! Just go in with an open mind.–Melissa Halpin, Director of Next Generation Philanthropy, Rutgers University Foundation
---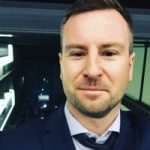 I really can't say enough about the incredibly rewarding experience of working with Janice. She is extremely thoughtful, a consummate listener and someone who has made a tremendous impact on the way I approach my work. She has challenged me to improve the way I view my goals and ambitions, and to think more strategically and mindfully, both personally and professionally. Through her beautifully planned one-on-one sessions and the attendant work, she has provided ample opportunities to explore areas of potential growth. I have learned a great deal in my time working with Janice, and I am truly grateful for the experience.–Ennis Blentic, Associate Director, Advancement, Innis College, University of Toronto
---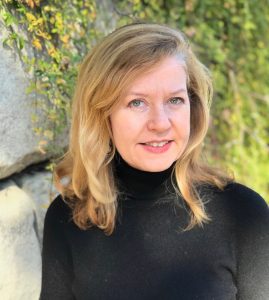 I worked with Michelle on my journey through coaching certification with The Co-Active Training Institute and standing up my coaching practice. She is energetic, compassionate and challenged me to go deeper, creating greater self-awareness. Her thought-provoking questions helped me reflect and become more conscious of the choices I was making. Her coaching gave me room to explore — I discovered that what I want to build now requires letting go of some beliefs and habits that had brought success in the past. Michelle's encouragement helped me stay focused on my values, pursue my goals and celebrate achievements along the way. I am thankful for Michelle's coaching and support – I would highly recommend her.–Julia Robeson, Executive & Leadership Coach
---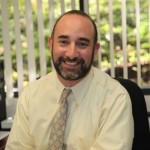 How does he do it!? David often helped me identify exactly what was on my mind what I needed to deal with before I knew how to articulate it myself. Stated bluntly, David is a great coach. He combines empathy with leadership level management experience and superb listening skills. I've worked with other top coaches and David has what it takes to belong in that same category. Thank you, David for our work together and for choosing the path of coaching!–Jeremy Benjamin, Senior Director of Development, San Francisco General Hospital
---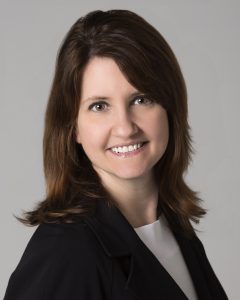 The 6-month leadership program was a highly experiential and interactive learning program that engaged with everyone on our management team and drew out in-depth, relevant discussions that applied to every-day issues. Michelle and David are a dynamic, high energy team, that created an environment of trust which encouraged and supported our team to be open and honest throughout the program. The leadership program has resulted in increased communication, accountability and cohesion across our management team in addition to learning / refreshing leadership skills.–Jennifer Duff, Controller – Acquisitions/Special Projects, Summit Materials Financial Group
---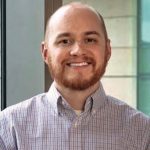 Janice is a fantastic coach. Throughout my coaching engagement, she really helped me identify my own skills and areas for development, and used those insights to apply toward my day-to-day work scenarios and coached me through ways to better think through challenges, and alternative methods to work with others who think and communicate differently than me. She is very skilled at asking the right questions and also created space to allow me to access solutions on my own and in new ways that I will continue to use in the future.–Joe Torres, Director of Funder & Partner Relations at Grand Challenges Canada
---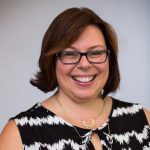 We had two staff members from Pathways join the Creating a Culture of Accountability session. Both enjoyed it. One staff member wished it was longer which isn't something you often hear with online sessions!–Liz Rejman, Director, Fundraising Operations, Pathways to Education Canada
---
We have also had the pleasure of working with leaders and teams at:
Able Academy, ADRA International, American Institutes for Research, Ashinaga, Boys and Girls Club, Blakely Inc. Bucknell University, Catholic Health Services of Long Island, Camp Oochigeas, Columbia University, Cornell University, Colorado State University, Collier Child Care, Conservancy of Southwest Florida, Dartmouth University, Franklin and Marshall College, Future Possibilities for Kids, George Washington University, Harry Chapin Foodbank, Hillside Family Agencies, Lehigh University, Naples Art Association, New York University, Naples Children's and Education Foundation, Nature Conservancy, Oklahoma State University Foundation, Princeton University, Rutgers University, RAICES, Stanford University, San Francisco General Hospital, San Francisco State University, Sanibel Community Housing, Threshold Choir, Toronto General and Western Hospital Foundation, Toronto Foundation, Toronto Symphony Orchestra, UNICEF, United Way Greater Toronto, University of California, San Francisco, University of Florida, University of Michigan, University of Rochester, University of Southern California, University of Toronto, University of Wisconsin, Washington University, St. Louis, Wesleyan University, Yale University, and YWCA Toronto.