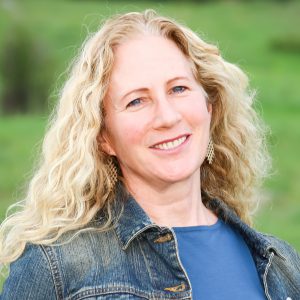 Margaret Katz Cann believes that, as fundraisers, we are way too often in apology when we ask for money. As a Professional Co-Active Coach (CPCC, PCC), Margaret specializes in executive fundraising coaching, board training and consulting, Margaret works with nonprofit and startup executives to stop tripping over their ask, to connect to passion and leadership – and step into the world of compelling fundraising. Margaret is an experienced and joyful fundraiser, having spent 22 years at the Community Foundation Boulder County. She is passionate about the intersection of coaching with fundraising, and the way leaders who are willing and wanting to up their game can step away from anxiety and dread can step into their leadership as fundraisers for their organizations. Her nonprofit clients include executive directors, board members, and development staff, where she works with organizations to plan and then adds coaching to make the plans become reality. Her for-profit clients include startup founders and teams needing to raise capital for their visions. She holds a special love for storytelling and relationship building in development.
Margaret's career in development, spanning 2+ decades, included both actively fundraising and leading a 5-member team that raised $12 million a year and also oversaw donor relations for a donor-advised fund program. She has experience raising money for annual operations, initiatives, major gifts, planned gifts, and events, oversaw a 5-member team, and offered extensive donor relations and philanthropic services to existing donors and fundholders. During her tenure at the Foundation, she helped bring the organization from a two-person startup with $200,000 in the bank to a 13-member community resource that had almost $150 million in endowments and grants paid.
As a senior-team level Vice President, she also contributed to developing organizational infrastructure, budgeting, goal-setting, team building, legal, financial and investment oversight, vision work, and other organizational needs.
Prior to falling in love with fundraising, Margaret worked as a journalist.  Her resume includes working at the Associated Press, as well as the Aspen Times and K-USA News. She is a skilled writer and loves to work with clients on storytelling, in both their written materials and verbal presentations. She is an active blogger and also co-authored a consumer guide for women, "The Feminist Dollar: A Wise Woman's Buying Guide," with her mother.
Her nonprofit clients focus on a variety of mission areas, from basic needs to adolescent mental health to offering opportunities to people with disabilities.
Margaret holds a master's degree in journalism from the University of Colorado at Boulder and a bachelor's degree in creative writing from Cornell University. Margaret is a Certified Profession Co-Active Coach (CPCC) through the Co-Active Training Institute (CTI). She also is a graduate of CTI's Leadership Program.
Here is how Margaret's clients describe her impact:
"It has truly been a life raft working with Margaret in developing a sustainable fundraising program for our Non-Profit center. Where I felt overwhelmed and unsure, Margaret provided clear and easy paths forward. Where I felt myself trying to conform or play into perceived expectations from the outside, Margaret helped me to find my own true voice, message, and style.  Working with Margaret is beyond just learning new skills, it's a powerful container in unfolding who you are at your most compelling and sharing that out in the world.  It even made fundraising fun! Such a gift!"  -Heidi Oehler, Executive Director, Vajrapani Institute for Wisdom Culture — vajrapani.org
"I have spent the past 2 years growing into my potential and changing my relationship with the things that scare me most – believing in my worth, asking for help, and freeing myself from the scarcity mindset that has always held me back. Furthermore, I never realized how much the funding that I have been able to raise depended upon that transformation. I don't know where I would be had I not decided to take the leap of faith and start working with Margaret."-Romain Vakilitabar, Founder, Pathos Labs – www.pathoslabs.org
"Through Margaret's coaching, I have become more confident with myself to make asks from individual donors and I have become better organized with my work for ELPASO. When you only work 13 hours per week you have to be organized. Margaret's coaching style has made me feel comfortable, and I appreciate her soft touch in pushing me to another level. Thank you!" -Richard Garcia, Development Director, ELPASO (Engaged Latino Parents Advancing Student Outcomes) – www.elpasomovement.org
As a resident of Boulder, Colorado, Margaret – unoriginally – likes to play outside on her bike and on the trails (hiking and skiing), as well as practicing yoga.  She also enjoys reading fiction, cooking, and interesting conversations.
Email Margaret to schedule time with her.
You can follow her on Facebook, Linked In, and Instagram (@mkccoach).