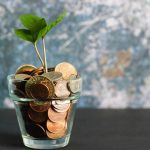 Raising enough money to support programs and services can be challenging, especially for small and medium sized organizations.
This year, Covid and the resulting inability to have fundraising "as usual" has brought even greater obstacles and anxieties to many organizations.
Are any of these four common fundraising challenges tripping up your organization?
Challenge #1: Fundraising is seen as a competitive endeavor.
Is your organization scraping for resources and struggling to see alignment between departments? Fundraising can seem highly competitive within your four walls if your Executive Director and marketing department aren't on board with fundraising messaging and resources – especially at critical times of year.
The Fix: Rather than riding a seesaw of competing internal priorities, support from your Executive Director and communication from Development staff is important. Many organizations find it worthwhile to gather as a group, with staff and even board members, to share a bigger picture with everyone and explain how they can work together. Everyone in the organization needs to understand the importance of Q4 fundraising efforts due to the end of the calendar year and increased giving through Dec. 31st. Integrate philanthropy in marketing messaging, highlight programs, and acknowledge donors and their role in furthering the mission. This should all be front and center. The more everyone is rowing in the same direction this time of year, the stronger your organization can close out this year – and be in a healthier position for the new year.
Challenge #2: Beware the Year-End Stampede
It can be tempting this time of year to chase the one-and-done transactions in order to make budget. The pressure of making budget at year-end can add to the tendency to chase shiny objects. This becomes problematic when organizations lose sight of relationship-building as their primary job as fundraisers.
The Fix: Your role is to think longer term and help create sustainable revenue so that you are not always in reactive mode. The most successful organizations keep their donors and the importance of their trust top of mind all year.  Are you, for example, adding development messaging to marketing pieces, at program events, and during meetings to keep the importance of supporting your mission front and center? The other plus to this practice is that it may attract support at times where it makes sense for your donors. Rather than always focusing on Q4, space out your development communications (including impact messaging!) during the year and let donors know that, for example, giving monthly throughout the year provides the organization with more sustainable and flexible funding. Make sure your donors always know that raising revenue equals the furthering of your mission – from keeping the lights on to making an impact in the community. That donate button on your website should stand out all year long!
Challenge #3: To accept or not accept gifts: When is no really the right answer?
2020 has been a challenging year to say the least. Organizations feeling financial scarcity sometimes err towards accepting every gift, linking any dollars to survival or not in the new year. But what if the gift is the kind of gift that keeps on taking, rather than giving?
The Fix: Even in tough times, some gifts might need to be evaluated. Donors themselves can be rushed this time of year or, if they are feeling illiquid, want to think more broadly about different assets to gift. Some of these assets have a price tag for the nonprofit organization by triggering, maintenance, liability or unexpected tax scenarios.  Especially with larger gifts that you didn't anticipate, think about who the donor is (are they new, or have been with you for years?) and how they want the gift to be used. Getting another opinion about an unexpected gift, including from your board, or input from an attorney, is an important investment. Refer to your gift acceptance policies or draft them if needed. New gifts and new donors are wonderful, but you don't want to meet your budget at the expense of the mission going off course.
Challenge #4: Forgetting that it will not always be 2020
It's easy to find yourself in full panic mode, which is understandable given the intricacies of the environment right now.  Events as we knew them have changed drastically this year and may continue virtually for a while. Questions of relevance and tone-deafness abound. Small organizations and small development departments often, out of necessity, may have to operate in the transactional mode of thinking and doing.
The Fix: Start with this question: "If your organization didn't exist what would that mean for your community?" DON'T DROP YOUR AGENDA! Yes, focus on Giving Tuesday and end of year strategies, but don't forget to communicate your vision for philanthropy going forward. Think beyond your urgent needs to what will help you establish a strong start to 2021. Besides ending the year strong, you want to start the new year in a healthy place. Ask, what do you want your relationships with donors and funders to look like in 2021 and 2022? Transformative work is what your organization really needs to survive and thrive in the future. To move towards transformative philanthropy takes time, investment, a purposeful mindset, communication and marketing about raising revenue, and leaders supporting sustainable growth to ensure the future of the organization.
Working with individual donors and community funders will help your organization move into that healthier space and create a pathway that is based on a solid foundation. Make sure your role as a Development professional helps to further the mission and grows that sustainability so your organization is still here in the future for the people and communities you serve.
Emily Capelle, M.A, CFRE is Principal Consultant for EJC Consulting, LLC, where she helps organizations realize their mission through customized strategies designed to strengthen donor and funder relationships. Currently she is the Development Director for the Doyenne Group, focusing on creating an equitable ecosystem that invests in the power and potential of women entrepreneurs. A former Peace Corps volunteer, Emily brings a unique cross-cultural and global understanding and awareness to her work.