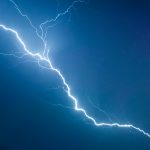 I'll never forget the day, my staff member, whose role is Latino Outreach, came into my office to let me know that a family who had lost everything in a fire had called our center in order to ask if we could provide them with a house full of furniture. They had lost everything in the fire, had no insurance and little means to replace their furniture. This is not an unusual request, in that our humanitarian center regularly helps people with all kinds of needs, whether that be food, clothes, furniture or mental health counseling.
What was unusual that day, was the fact that on the exact same day, we received a call from one of our regular donors. She wanted to donate a house full of furniture to our center. She knew that by giving us this furniture, we would normally turn around and sell these items through our thrift stores, which in turn directly supported our many outreach programs like our food pantry. Her furniture was very nice and would sell for a good price at our stores.
Before hanging up the phone, she asked if by chance we had a family who was in need of furniture. While she was fine giving it to us to sell through our stores, she would prefer it be given to a family who really needed it if there was someone who presented a need for it.
We couldn't believe it. The timing was incredibly serendipitous. When these two calls came in on the same day, we knew that this family who had lost everything in a fire, needed to receive this exact furniture from our donor. We also knew that our donor would be thrilled to learn that her donation would go directly to help a family in need.
The day our team brought over the donated furniture to the family who lost everything through a fire, was the kind of day that nonprofits live for.
It is all about impact.
One of the most important questions that donors have is this; "What measurable impact will my gift have?" One of the best ways to demonstrate your impact is through a powerful story that illustrates your mission in action.
Demonstrating your impact as often as possible is absolutely critical for nonprofit organizations. One of the reasons this is the case, is illustrated by a recent article in philanthropy.com, that stated no less than thirty five percent of Americans don't have confidence in charities. This is especially true of millennials.
Many researchers who study the trends of millennials have pointed out the fact that they want to make a meaningful difference on today's biggest global challenges and they are open to trying new strategies to make this happen, but they want to know, see and experience the impact that their money is having. They are not content simply to give  towards an organization and trust that their money is going to the programs they intended. They want to see and hear what kind of impact their giving is having.
So how can nonprofit organizations do this effectively? It starts by creating accountability through transparency. The more transparent an
organization is about their programs and services, the more accountability they create. The result of more accountability is more support from donors.
Nonprofits can demonstrate transparency by using technology to communicate the impact of their programs, even when the program doesn't have the full intended impact. This could be in the form of a video, a picture, a blog or even a live feed of an event or experience the nonprofit is providing.
Trust is built when you provide transparency.
One of the most powerful examples of true transparency is sharing a "failure" of one of your programs. I'm reminded of a story from Charity Water, a large international nonprofit that provides clean water to the developing world. They had an event where they were unveiling a brand new well they had built and they were going to have this grand celebration streamed live online, as they turned on the water for the first time. The camera was set, the crowd had gathered and the moment came to turn on the water. It was a complete dud. The water did not emerge, gushing out as planned. In fact, the well didn't work at all. And it was all captured live, on video for everyone to see.
Instead of cutting the live feed, they allowed this failure to be seen by all of their donors who were watching. They chose transparency over perfection. The trust they gained from their donors towards their organization after that event, sky-rocketed as a result.
Transparency builds trust.
Donors give in response to trust.
As a guest on my Nonprofit Leadership Podcast once said: "People give through a nonprofit not to a nonprofit." People give through your organization in order to make an impact on the world. They give to your organization because they trust you. They continue to give to your organization, when you are able to show them the impact of their donation.
Next steps:
How can you demonstrate your impact more effectively?
What communication channels do you need to improve upon, in order to tell the story of your nonprofit better?
What meaningful, hands-on volunteer opportunities could you invite your donors to engage with, especially your millennial supporters, that gives them a real-time experience to see how they are helping to make the world better?
It is all about impact.
Dr. Rob Harter is a nonprofit executive professional with over 24 years of experience in leading and building non-profit organizations, leveraging resources and managing organizational growth. In 2010, he became the Executive Director of CCPC (Christian Center of Park City), a humanitarian and community-focused non-profit organization with a bold vision to serve as a leading networker of community services to those in need. Rob also hosts the Nonprofit Leadership Podcast, serves as the Chair of Utah's MLK Jr. Commission for Human Rights, and serves on the Board for the Utah Nonprofits Association. In addition to playing College varsity basketball, he loves deep powder skiing, hiking 14-thousand foot mountains, devouring great books, traveling to new places and coaching his children's sports teams. Most of all, he loves spending quality time with his amazing wife and children.