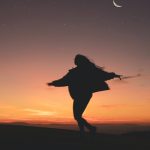 My name is Emma, and I'm a Reluctant Introvert.
Like most people with a deep love of personal development, I've done 𝘢𝘭𝘭 the assessments – from Myers-Briggs (#TeamINFJ!) to True Colours (is that still a thing?)
Every time, without fail, I land in the introvert camp.
In true introvert style, I've been spending some time reflecting lately – why am I so resistant to embracing the idea of introversion?
I think it's because there are so many misconceptions about introverts – and my perception of myself is simply not aligned with some of the commonly accepted traits:
We, like the eponymous best selling book on the topic, are always quiet. We're shy and withdrawn. We hate networking.
But none of the above is accurate, or true across the board for all introverts. 
I wish I'd understood this earlier on in my fundraising career. Because I'll admit it – when I was first starting out, I fully bought into these misconceptions, and it impacted my confidence as a major gift fundraiser.
The Extrovert Ideal
Dominant North American culture has a bias towards extroverted people – and the nonprofit sector is not exempt.
The "Extrovert Ideal" has long been unfairly favored in the fundraising profession – it shows up in the recruitment process, in perceptions of performance, and in the very words we use to describe successful fundraisers.
We believe the ideal fundraiser is gregarious, outgoing, and dynamic – we buy into the myth that the ability to "work the room" is a more valuable skill than deep listening.
But what if we have it all wrong?
While it sounds counter-intuitive, introvert strengths make us some of the highest performing fundraisers and nonprofit leaders – especially when it comes to working with major donors.
Introverts are one on one superstars
Building meaningful one on one relationships with your donors is at the heart of all successful major gift fundraising.
And when it comes to working one on one with donors, introverts really shine. 
Introverts tend to have a real knack for active listening – this means we can be super effective in working with donors to uncover their passions, discovering more about their philanthropic interests, and helping them achieve the change they want to see in the world.  
Our observant nature also loans itself well to working one on one – we often pick up on subtle, unspoken cues, like body language and facial expression, which helps us build trust, and effectively navigate sensitive conversations.
Many introverts have the ability for deep focus and concentration
This is great news for introverts – because our ability to concentrate and focus deeply can be one of our super powers. 
We can laser focus our attention on one donor in a crowded room, or concentrate for several hours on writing that important proposal – and these are skills that make us stand out as fundraisers.  
Want to create a truly irresistible giving opportunity? Ask an introvert
Introverts tend to be less prone to chasing FSOs (Fundraising Shiny Objects) than our more extroverted colleagues, who often gravitate towards the stimulation of variety and new ideas. 
At the same time, our ability to plan and think strategically does not mean we're rigid thinkers – introverts often have an active imagination and a strong creative streak, and take smart risks, making us ideal innovators.
We're particularly good at using these skills to create irresistible giving opportunities for major donors – our ability to build meaningful relationships, and our out of the box thinking are both tremendous assets when it comes to crafting truly thoughtful asks. 
Along with our unique strengths come unique needs
As an introvert living and working in a world designed for extroverts, it's so important to remember: along with bringing unique and valuable strengths and skills to the table, we also bring unique needs when it comes to recharging. 
This is important to understand, because when our unique skills and needs to recharge are not recognized and supported, it can end up leading to exhaustion and burnout.
While our strengths lend themselves perfectly to major gift fundraising, we also need to be aware of how to effectively manage our energy, and protect ourselves from burnout.
Group activities can drain introverts
When I was in a major gift role in the healthcare sector, we had frequent evening events for donors, including dinners, tours, and talks.
While I always enjoyed those gatherings in the moment, I'd find myself dragging around the next morning, feeling like a zombie, while my more extroverted colleagues would bound in, all bright eyed and bushy tailed.
Introverts need downtime to re-energize before and after events – and while it's not always possible to have significant time off between events in our busy roles, you can build short breaks into your day to help you recharge. 
Watch for over-scheduling
I've learned that, to be at my best, I need to build in a buffer before and after meetings to process, gather my thoughts, and prepare for my next call.
Similarly, the common practice of stacking donor meetings back to back can really drain introverts.
If you don't have a lot of control over your schedule, keep in mind that these don't have to be huge blocks of time – with practice, even 15 minutes of buffer time can give you the breathing room you need to regroup.
Be purposeful about taking action 
Introverts can be prone to getting caught up in the cycle of over-preparing – researching and information seeking is right in our comfort zone, so we have to be mindful and make sure we're consistently taking action (even if it's imperfect!).  
Setting yourself clear deadlines for action, and having an accountability buddy can be really helpful for introverts who tend to get stuck in the cycle of over-preparing – and if you want to really challenge yourself, make that buddy an extrovert!
Finding time to recharge
Now, I know what you may be thinking…
I don't have time to recharge!
The good news is that research shows that, in addition to longer breaks, micro-breaks also have a positive relationship with wellbeing.
The key is consistency – by taking regular breaks you can boost your performance. And while this is important for everyone – it's especially crucial for introverts!
I was recently speaking at the Western Canada Fundraising Conference, where I had the chance to lead a workshop for fundraisers and leaders about leveraging their introvert strengths to raise more money. 
Here's a crowdsourced list of the top activities the group turned to in order to recharge: 
Reading

Writing 

Time in nature

Solo exercise

Socializing in small groups

Meditation, or mindfulness practices

Listening to music
I hope this article has helped you find some inspiration to support your success as an introverted fundraiser and leader! As an introvert, you bring irreplaceable skills and strengths to the table – and we can protect these valuable contributions by recognizing our unique need to recharge. 
Now I'd love to hear from you! What successes are you celebrating? What challenges are you facing as a fundraiser and introvert? How do you recharge your introvert strengths on a daily and weekly basis? Follow me on LinkedIn for more inspiration for introverts, and send me a message with your feedback!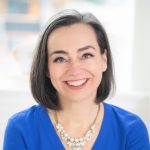 Emma Lewzey is an award-winning fundraising expert (and introvert!) with 20+ years experience raising millions of dollars across the arts, education, health and human services sectors. Emma is the founder and lead consultant at Blue Sky Philanthropy, where she works with nonprofits to increase their impact and exceed their fundraising goals by helping them raise more 5, 6 and 7-figure donations.