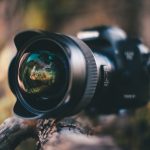 Mentee to Mentor: A Leadership Journey
Having a mentor became a foundational element for me that impacted the trajectory of my career. I'm not talking about one session with a mentor or remembering something inspirational that "changed my life." I'm talking about the continuous mentoring web woven into my education and career by the dozens of people who provided consistent and unconditional support, advice, and guidance, both purposefully and simply by example. 
I now have a mentor mindset, so this entire post is written in an attempt to provide you with some helpful tips if you're considering finding a mentor or becoming one.
My Journey as a Mentee 
The first mentoring environment I was a part of was (mostly) accidental. Accidental in the sense that when I started college at the University of Puget Sound to study business, I was part of the Business Leadership Program. The program took my already small class size of 500 hundred down to roughly 30 students providing me with easy access to faculty, staff, advisors, classmates, and every built-in support network I needed to succeed academically and professionally. I knew that I was excelling because of a supportive community filled with mentors at every turn.
Later, I transferred to the University of Colorado, Boulder, a campus with more than nine times as many undergraduate students. It was overwhelming and I knew immediately that I needed to make my community smaller and find a mentoring network, or I would flounder.  
One of the first things I did when I arrived on campus was email the Leeds School of Business mentoring program asking if I could join one of their mentoring programs. As a junior, I joined the Professional Mentoring Program, which is the single most game-changing thing I did for myself in college and in life.  
The Professional Mentoring Program "is a unique program that partners Leeds undergraduate and MBA students with business professionals on a local and national level," For me, the program did not disappoint. For three years, I worked with the incredible Michelle Maloy Dillon. You now know her as part of Fundraising Leadership (how do you think I got involved in writing this blog?)!
The PMP program paired Michelle with me because of our creative interests. At the time, Michelle was a freelance photographer with a journalism background and she was in transition to becoming a Co-Active® coach while I was pursuing my undergraduate degree in both marketing and photography. The pairing could not have been more perfect. 
If I were to sum up the impact Michelle left on me, it is this: Michelle's mentoring style wasn't just about achieving my S.M.A.R.T. goals (though I did) or checking in on my grades and mental health (though she did); it was about pushing me to dream. By example, Michelle showed me what a career in photography and business could look like. She was open and shared her successes and struggles. Using her own experiences as a photographer and coach, she also asked hard and probing questions about what I wanted in life and where I wanted to see myself in 10 years. She helped me dream my big dreams out loud which is why I ended up applying for an internship at Canon as a consumer marketing intern (and then getting it!), setting the trajectory for my early career in the photography and consumer electronic industry. To this day, nine years after our initial meeting, Michelle still periodically checks in to see how I'm doing. 
I found another mentor while working on campus as a student graphic designer. The lesson I learned while working for Kelly Tomlin, The University Memorial Center's head graphic designer at the time, was primarily about how to be a good employee. With kindness, compassion, and patience, Kelly taught me to be a disciplined designer, how to collaborate with clients, and navigate university politics. At every turn, Kelly provided me with the opportunities to advance my creative career by pushing me to improve with each project. Kelly was the first person ever to provide constructive feedback, setting the standards I hold for every other mentor, manager and leader in my life to this day. Kelly prepared me for the cutthroat and tough industry that became my route after college. And because of her dedication to my growth and advancement, she set me up for success on the path I chose.   
Michelle and Kelly weren't, of course, the only people I looked up to as mentors while at Boulder. I also found guidance from both my marketing and studio arts faculty. I volunteered at the photo lab, where graduate students were always willing to brainstorm any creative ideas. There were mentors available in Boulder-adjacent spaces I was part of, like the retirement community where I worked and with the managers of all my summer internships. Each of these spaces were important for me and each provided a thread to my mentoring web.
After I graduated, I continued looking for mentors within my professional sphere. Still, I found myself returning to people like Michelle Maloy Dillon and previous managers for advice because I was working in spaces and for people who didn't have the capacity, the know-how, or the willingness to mentor. Eventually, after being laid off at one job and quitting another due to ethical issues with its leadership, I knew I had to be diligent in finding a new mentor. I was searching for a mentor to help me advance in my career as I freelanced from my mother's spare bedroom in 2016, barely making ends meet. 
This is when I found Ann Fetsch, a career and small business coach. I initially hired Ann to help me launch my freelance business, including setting up accounts, paying taxes, and finding clients. However, our partnership turned into life mentorship, where for the first time I was taught how to set life goals. While Ann took her role in every aspect of my life seriously, getting me to focus on the future state of my life was our crowning achievement. I remember vividly sitting in Ann's kitchen one day on a January afternoon in 2017 to review my yearly goals. Once Ann read my goals, she asked me to make one simple edit…to change the title of my document to January 2018. Confused, I asked why – and she explained that I had to start imagining a future state of my life, which in a year would be January 2018. We then worked on crafting action items to get me to where I needed to be in a year. Over the course of that year working with Ann, I achieved almost everything on that list, from finding a full-time job, to renting studio space to getting along with my family better. 
The goal that I am most proud of from my work with Ann is that she helped me find my smile again after a tumultuous few years. She did that by asking me to take a photo of myself smiling every day in 2017, which I did, because she truly believed that if I could see myself happy, I would eventually be happy. Here are those 365 photos.  I still partake in this exercise often filling my camera roll with ridiculous smiles. 
My mentee status doesn't end with working with Ann. Many of my current and past managers have been some of my most life-changing mentors. (Sarah Eslyn, Sallie Poggi and Rochelle Schlortt, to name a few.) The most important lesson I've collectively gained from working with so many people over the past decade is that mentors don't have to be "assigned," like I was with Michelle. They can be people that are already in my life. 
Here's a list of tips on finding your own mentor: 
Keep a mentoring journal. I call it a leadership journal where I write down observations I have about the actions and decisions of others. 
Ask for informational interviews.  
Join mentoring programs or communities at your workplace.
What it's Like Becoming a Mentor 
Looking back, I don't remember ever consciously making the decision that I wanted to become a mentor. I've always been a person to give back. Still, the decision to "pay it forward" felt so right when I joined the Leeds Peer 2 Peer mentoring program as a senior at CU Boulder. Equipped with a web of knowledge full of experiences and methods from all my mentors, the transition into becoming a mentor was an easy mental transition. As a mentor, I've worked with first-year students, international students, marketing students and soon I'll be working with 3rd and 4th year students in their final stretch before starting their own careers.
My full time job now is working as a Social Media Manager at UC Davis and I don't think I realized how much I loved mentoring until I started working with interns as part of my role in higher education. I am surrounded by undergraduate students trying to make it in college, just like I was. I work directly with 5 to 15 interns, with many being direct reports at all times of the year. Taking my role as a mentor and manager seriously, I started taking classes and seminars on managing others. I am simultaneously learning more about student development and multiculturalism, prompting me to receive a certificate in student affairs and pursue a master's in organizational leadership. This additional education is teaching me how to connect with students even more than before, positioning myself as a student advocate within my workplace. 
In the many conversations I have with students, friends, family and coworkers, I realize I was extremely lucky to have people providing me with career advice, in all its forms, from early on. Being able to rely on my mentoring web of experiences to help make sure everyone in my life is well prepared for their next career challenge has become a foundational part of who I am. I am now creating student programs rooted in professional and career development and facilitating classes on combating imposter syndrome at UC Davis. And I am saying 'yes' to others when they reach out for help.
Tips if you're a new mentor or want to become better at mentoring: 
Write down how past managers, teachers, mentors, leaders, friends, and family have helped you progress in your life and/or career. Look for themes and similar experiences that could be shared with your mentee. 
Keep your LinkedIn up to date and keep tabs on past and current colleagues so that you can find creative and helpful ways to connect your mentees with your network.
Read a book on mentoring and how to help someone set S.M.A.R.T. goals. 
Educate yourself on the interests, habits, and preferences of your mentee so you can connect during one on one settings.  
Mentorship and Leadership
The result of my experience as a mentor and mentee is that mentorship is foundational to my leadership philosophy. What I've come to realize is that after working with hundreds of people, with many of those through mentoring, I've been honing my leadership style. There are all sorts of leadership styles and theories, and the ones that have consistently resonated with me always include prioritizing people. For me, mentorship has been a means to practice my own emergent leadership style. So my final recommendation is this – consider mentorship as a way to practice being a leader, but do so without sacrificing your mentee's needs (because that'd just be counterintuitive!)  
Mentorship is part of who I am. What I have learned from my mentors and mentees will be with me always in every career and personal situation for the rest of my life. I am blessed to have such wisdom and kindness passed down to me from my mentors, and it's my joy to continue passing that wisdom and kindness to others – not just because it's making me a better leader, but because I have a responsibility to share and make tackling this world a little less hard for someone else.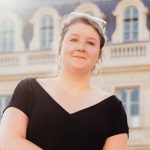 Teddi Tostanoski (she/her), an award-winning Social Media Manager at UC Davis and University of San Francisco graduate student in Organizational Leadership, is an inclusive communications expert and higher education community builder. Energized by her love for student development, Teddi spends most days finding strategic and new ways to connect with Gen Z, with activities ranging from day-to-day mentoring to launching university social media channels like TikTok and Discord. At her core, Teddi is a curious spirit that loves solving problems, traveling to new places, wandering in the great outdoors, and creating art. Feel free to reach out to Teddi on LinkedIn and Twitter.