The pandemic highlighted the importance of discussing mental health at work.
By Britt Frank (reprinted from Psychology Today with permission of the author)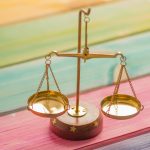 In a world where workplace mental health information is sourced from TikTok, Instagram, and Twitter, it can be helpful to pause and sort fact from fiction (though to be fair, social media often provides more accurate information than other sources). Here are my top five workplace mental health myths—and what you can do about them.
Myth 1: Be vulnerable and bring all your feelings to work
Like many things in the zeitgeist, the mental health pendulum seems to have overcorrected. "Leave your feelings at the door" used to be the law of the land when it came to work. The idea that people could (and should) simply shrug off their humanity and grind robotically for 60 hours a week was largely an unquestioned expectation. Now, instead of "leave all of your feelings at the door," the new ethos in the workplace seems to be "bring all your feelings to work." While it is a beautiful ideal to imagine a workspace where everyone is skillful at both sharing and receiving difficult information, the trend of "trauma-dumping" at work is contraindicated.