Rambling Through the Thicket of Professional Callings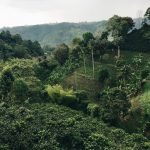 One day, I woke up with the realization: This is my life. I asked myself: Am I doing what I love? Am I faithful to my professional callings, personal callings, and family and friends?
For those who may know me, I tend to take most of my energy and place it in one bucket: work. In many ways, this is great. I have gathered a lot of expertise in many areas; I am highly efficient and can be counted on as a valuable contributor and resource in various circumstances. But the real question I recently asked is: Am I doing what I love? And, do I love what I am doing?  Am I trailblazing a path that I set out for myself when I was younger and had envisioned the 'adult' version of myself?