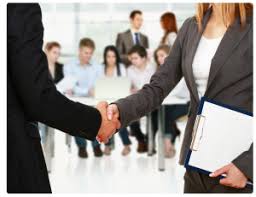 As a fundraiser, you are naturally curious and a great listener. You spend time and energy getting to know your donors and thinking about how to cultivate these vital relationships. Furthermore, you are evaluated and rewarded for your ability to create meaningful relationships with donors, volunteers and board members.
This external focus and the busy pace can sometimes make you forget how important it is to cultivate relationships with colleagues. Especially relationships with people in other departments, such as research, communications or finance. And sometimes this is compounded by the fact that these coworkers have different styles and personalities than you.

And yet the impact of cultivating strong relationships across your organization is powerful. In working with teams, I have seen how it can make your organization more effective and successful. And even more importantly it can make work feel more joyful.
I think every fundraiser can take a few simple steps to help them cultivate these important internal relationships.
Write a thank you note – after a donor visit you write a note or email to thank them for their time. Why not add a note to a colleague to this ritual? The thank you can be a quick email, a phone call or a handwritten card. In her book Better than Before, Gretchen Rubin calls this the "strategy of pairing." Every time I thank a donor, I thank a colleague.
Tailor your appreciation – You have a great ability to understand that different people have different ways that they wish to be appreciated. You use these skills every time you craft a stewardship plan. Give your colleagues the same attention. What would your co-worker want to hear from you in terms of appreciation? And how would they like to be appreciated? Some of us prefer a quiet thank you and others a public declaration.
Closing the Loop – when you return to the office after a key donor meeting, take a few minutes to drop by and see a colleague to let them know what happened. Tell the researcher how you used the information they uncovered, give your colleague in communications feedback on how much the donor appreciated the proposal, or let your finance partner know that the donor appreciated how quickly their receipt was reissued.
We all have meetings, voice mails and emails that demand our attention. And these simple ideas only take a few minutes. If you take a few minutes each day to cultivate your internal relationships they will grow into something deeper and richer.