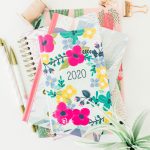 As coaches and facilitators, we have watched our community members and their organizations experience tremendous challenges throughout 2020. We have also been inspired by the creativity and resilience both in our community and the nonprofit sector. Each December, the Fundraising Leadership team offers reflections on the past year. Michelle shared her reflections and rituals in 2019 and Janice did the same in 2018.
Reflection can be defined in many ways. It can represent careful thought being given to a topic. It can also mean the image of something in a mirror.
The metaphor of a mirror feels relevant this year as 2020 reflected many important things. It showed us more about ourselves, the nonprofit sector, and society as a whole. It reminded us all of the importance of connection and community.
In this spirit of connection, we decided to highlight some of the voices from the Fundraising Leadership Community. To honour the collective and personal experiences of 2020.
We were inspired by these words of our community members and we know you will be too. [Read more…]