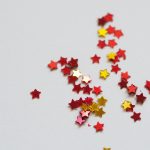 When I started my first formal fundraising role at Grand Challenges Canada in November 2020, it was a strange time. I had just moved back to Toronto. The world was still mostly closed due to the global pandemic, and interacting with others in person was not really something people were doing.
In this new role, I was tasked to help raise funds for our Indigenous Innovation Initiative. It's an incredible program looking to use an innovative approach to support Indigenous communities to develop and scale ideas and support them to solve the challenges most important to their communities. The objectives were clear and compelling, so building a case for support was straightforward, but nothing in the past two years has been easy for anyone, especially fundraisers.
As the world started to change and I took advantage of the great fundraising resources available through my AFP membership, and with great support of my coach Janice Cunning, things were falling into place. I secured a few significant donations and grants, and it finally felt like I was more certain in my own approach and was starting to have an impact. My previous career had been in international development and global partnerships, so this pivot in my work was a bit of an experiment and it felt good to be learning and growing in a new direction.
Rewards?
What should have been a moment of celebration left me trying to now recommend appropriate compensation and metrics to my boss. What did success look like for me in this role? What should be rewarded – actual funds raised or maybe a combination of something else? My first year spent largely building relationships (on Zoom), however, did not yield any major donations. In the second year once funds started to come in, did I deserve more money? I worked just as hard as I did in year one, but was I entitled to more financial reward just because funds came in during year two?
When I have discussed this with other fundraisers, this topic seems to be a hot issue with others in similar roles, and there's no single answer. This is especially true with organizations being stricter (or trying to be) with the kinds of funds they receive, and the desire to want to only work with funders who are more values-aligned and with ones that can offer organizations the flexibility they need to succeed. This is balanced with the reality of the funds needed to support an organization and external factors, like inflation, which is making it harder on everyone.
The right balance
There are a few themes that I hear regularly, with no single combination of reward working for a specific organization. Instead, I would suggest that organizations consider a combination of the below:
Money: Cash raised is important. Strictly measuring and rewarding cash raised undermines the hard work of a fundraiser to build, cultivate and maintain relationships with funding partners. This is not short-term work. We need to evolve the short-sighted reward system of only measuring cash received as a measure of success. These relationships take years to develop, and often starts out with a smaller engagement before a more significant contribution
Conversion: If a fundraiser develops a relationship and gets a funder to see the value and make a bigger investment for a second contribution, this should be a separate category of recognition.
Values-aligned relationships: Connecting with values-aligned funding partners is arguably more important than ones that can write larger cheques, but do not offer the flexibility in funding that an organization would need to further its work. This could look like unrestricted funds or funds with flexible reporting requirements. Funders appear to want to shift power and give organizations more flexibility to deliver their work in the ways that make sense to them, but this change will take a while.
Client satisfaction: There should be an element to reward a fundraiser to maintain positive funder relationships. If a funder does not get the attention they require, this could be big trouble for those organizations who rely solely on a few major donors. This could take the form of a quick survey of the donors to see if they are happy with the relationship, how communications can be improved or streamlined, and any other feedback.
The "assist": What might be possible if we take a page out of the sports playbook, and give credit to those team members who have played a significant secondary role in developing a relationship or bringing in a gift? Sometimes, this looks like great research, behind the scenes work, or accompanying a primary fundraiser during a visit with a donor. This is another way fundraisers contribute that doesn't necessarily get measured by immediate dollars in.
Contributions to the organization: Many fundraisers have a lot to offer in terms of coaching or mentoring their colleagues. They can offer education to help build a culture of philanthropy across the organization. Others may enjoy participating in committees that help ensure the organization is innovating and living its values. These activities contribute to a better culture and should be rewarded. 
Contributions to the sector: There are many opportunities to give back to the sector such as speaking at conferences, volunteering for professional associations, writing, or teaching courses in higher education settings. The sector needs to lead the way to ensure it is meeting the needs of everyone in our communities. Most fundraisers undertake these roles during their own time. And yet these opportunities allow them to grow and bring exciting ideas back to their teammates. Organizations should support and reward these activities. 
Sharing learning
One of the best things the community can do is share ideas around their reward and recognition systems, try them out, adjust, and share the process of their own journey.
If we don't innovate the fundraising reward systems, we will be left behind in a changing world which is starting to power-shift, decolonize, and hopefully build more successful funder-grantee relationships where it is not seen as just top-down.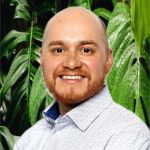 Joe Torres, MBA, is the Director of Funder & Partner Relations at Grand Challenges Canada and the Executive Director of the Grand Challenges Canada Foundation. He is responsible for sourcing and nurturing key relationships for the organization and leads development and fundraising through the GCC Foundation. Outside the office, Joe loves being outdoors and can be found walking and biking around Toronto on a quest to sample coffee from every single shop in the city.