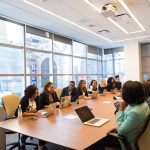 Nonprofits were sent into a tailspin during 2020 and 2021, thanks to the global pandemic and resulting quarantines. As a result, foundation and corporate funders also pivoted to meet overwhelming needs. 
The results have upended the traditions of persuading funders to give. What are the current grant writing trends in 2022? 
Let's dig in.
What Are Some Current Grant Writing Trends?
The basics of good grant writing remain the same, including the use of SMART goals, a compelling case for support, accurate budgeting, and a well-crafted narrative. 
But, some of the more current grant writing trends have to do with increased funder flexibility, faster funding, and increased corporate giving. Read on for more and learn how to take advantage of these grant writing trends—and avoid mistakes that could set you back.
Funders Got More Flexible–and Are Staying That Way
Due to the sociological and economic shockwaves that accompanied the beginning of the COVID-19 pandemic, foundations, especially, changed up some of their former stringent requirements. 
Government agencies like SAMHSA who were at the forefront of COVID funding are now more lenient in their grant reporting process. Some foundations have followed suit. 
Foundations, alarmed at how devastating COVID was to the nonprofit sector, began being less restrictive about use of funds. Others modified their deadlines, or even granted deadline forgiveness.  
Along with these changes, some funders also modified their internal processes to allow disbursement of funding to happen more quickly. According to a study conducted by The Center for Effective Philanthropy, the majority of foundations are sustaining some, most, or all of these changes.
More Funders are Making Unrestricted Grants
That same study by The Center for Effective Philanthropy also found 60% of foundations have changed their focus away from program-specific funding to unrestricted gifts. Of that 60%, two-thirds of these foundations say they will continue these higher levels of unrestricted giving. 
This change was brought about by the dramatic negative financial impacts the pandemic had on nonprofit organizations across the globe. In fact, more than 800 foundations to date have signed the Council of Foundations' pledge to:
Loosen or eliminate restrictions on current grants. 
Make new grants as unrestricted as possible.
Streamline internal processes.
Give to local community pandemic response funds.
Communicate clearly and frankly about their decision-making processes.
Commit to listen to nonprofit partners, especially focusing on underserved communities.
Support grantees by advocating for important public policy changes to fight the pandemic.
Learn from grantees' experience and disseminate what they have learned.  
Foundations are Increasingly Concerned About Extremism and Hate Groups
A review by the Chronicle of Philanthropy found that extremist groups labeled as "hate groups" by the Southern Poverty Law Center (SPLC) received a total of $52.8 million from foundations between 2011 and 2018. 
While the majority of these gifts came from donor advised funds, 280 private foundations also provided funding to these organizations.
As a result, the SPLC, along with CAIR, an organization that works to protect the civil rights of Muslims, jointly conducted a study called "Hate-Free Philanthropy." The study likewise pointed out the problems with donor advised funds and urges that foundations define carefully crafted sector-wide policies to stop inadvertently funding hate.  
More and More Funders are Moving to Online Application Portals
It's not your imagination—a current trend occurring in the grants world is that funders are scrapping paper applications and instead using online portals for grant applications or even for submitting a letter of inquiry. What's tricky is that most of them have a word or character limit for each question or piece of the narrative. 
Understandably, program officers and board members want to be able to test a proposal's merit quickly, but it requires a good deal of thought in order to craft the most compelling proposal possible in just a few words.
Corporate Giving is Way Up … For Now
Giving USA, a joint effort of the Giving USA Foundation, The Giving Institute, and Indiana University's Lilly Family School of Philanthropy, reports that in 2021, corporate giving bounced back to 4% of all funding in the U.S. 
That's a 23.8% increase from 2020, the first year of the pandemic. Whether that continues in 2023 remains to be seen.
More Funders are Requiring Grantees' To Commit to Diversity, Equity, and Inclusion (DEI)
Because of internal biases, many foundation boards are predominantly white and male. Funders are increasingly probing to find how committed an applicant nonprofit is to giving a voice to underserved communities, and making sure the foundation's board is racially and culturally diverse. 
Many funders are now asking for an organization's DEI plan within their applications. Without a defined and specific DEI plan in place for your organization, grant requests are more likely to be turned down.
What Are Some Upcoming Grant Writing Trends?
The pandemic has obviously had a profound impact on philanthropy in general, and on corporate and foundation giving. But now let's look at some trends we can foresee for the near future.
Climate Change Will Continue to Be a Funding Concern
According to a recent study released by the Alliance for Philanthropy and Social Investment Worldwide, both donors and funders are waking up to the true urgency of climate change. Their survey showed that climate-related issues are set to dominate philanthropy in the coming years.
Likewise, a new study released by The Center for Effective Philanthropy shows that 60% of both foundation and nonprofit leaders feel climate change is an extremely urgent issue. In fact, 72% of foundation leaders stated climate change is one of the top three issues to address. A large concern of these leaders is the impact climate change is–and will be–having on the socio-economic issues facing underserved communities.
Despite this, only 2% of climate funders currently devote 100% of their giving to the issue, and a full 42% of funders spend only 1-9% of their grant dollars to climate. Expect that to change over the next several years. 
There Is Potential for Less Giving is on the Horizon
While overall giving has been trending up for the past 9 years, there are some flashing amber lights on the horizon. With inflation at an historic high, the specter of another recession looms. 
Despite the GDP being solid, as the above image shows, don't be surprised if 2023 sees a decrease in giving by both foundations and corporations if we do enter a recession. If a recession is as deep as the one we experienced in 2008 and 2009, expect significant belt-tightening efforts by givers.
Good Data is More Important Than Ever
Having up-to-date and detailed data is becoming increasingly relevant in the grant writing world. 
To create a winning grant, a grant writer must rely on accurate data sources to help make a compelling case to the funder. But, good data is important in another way as well. 
Whether it's data about individual donors, or foundations and corporate funders, the need for reliable data continues to grow in importance. Outdated or incomplete information regarding a funder's areas of interest, guidelines, or deadlines is not a grant writer's friend.
Pro tip: Instrumentl's funder insights are constantly curated so that you can easily access the most recent and pertinent information.
How Can You Take Advantage of Grant Writing Trends?
Retain Talent on Your Grant Writing Team
The "Great Resignation" of 2021 and 2022 means that some of the most talented grant writers have left the field. 
In fact, in 2021 alone, 47 million Americans quit their jobs. And in the year between April 2021 and April 2022, a full 78% of nonprofit workers quit and did not return to the sector.
Because so many grant writing professionals decided to opt for a different job, or for freelancing, it's important to invest in talent, knowledge, and grant writing capacity so your nonprofit can retain the best grant writers.
Grants have and always will be a significant part of a nonprofit's revenue stream. Too often, grant writers play second fiddle to the major gift officers on the team. 
Some ways to retain your grant writing talent are:
Financial incentives: for instance, for each awarded grant, they receive a bonus. Caution though—the bonus must never come from the grant award itself, nor should a grant writer take a "commission."
Hybrid or remote work allowed: consider letting your grant writer(s) work from home if they want to. 
Shout outs: public praise goes a long way in making a grant writer feel valued.
Invest in them: allow them to go to conferences or other learning opportunities and invest in the tools they need to be successful.
Be Grant Ready
Having your organization and programs set up to be a successful grant recipient is a key ingredient to grant writing success. Especially for small or new nonprofits, this is vitally important. 
To help determine if your nonprofit is grant ready, check out these tips: 
Have your EIN
Have your 501(c)(3) documentation from the IRS, or in lieu of that, have a fiscal sponsor
Have a clear and compelling mission statement that accurately portrays your organizational mission and vision
Have your finances in order, including accurate reporting of revenue streams, a clear organizational budget, and a program budget, if necessary
Have a diverse board of directors who are brand ambassadors and donors themselves
If you're planning to apply for federal funding, register on Grants.gov and get a DUNS number.
Leverage Technology
More and more nonprofits, as well as funders, are moving away from old technologies like spreadsheets and are migrating their data to the cloud. 
Whether it's a donor management system for individual donors, or grant tracking, today's solutions for nonprofits are increasingly cloud-based, offering easy access for multiple teams. This is especially important for large nonprofit organizations, such as universities and hospitals who have teams at different locations.
Investing in a cloud-based grant strategy and management system allows your nonprofit to become streamlined, efficient, and more successful in your efforts to gain foundation, corporate, and government funding.
5 Grant Writing Mistakes to Avoid
To enhance your chances of being awarded a grant, consider these common grant writing mistakes and avoid them at all cost.
Not Following Up After a Rejection
If your grant proposal is rejected, it's important to follow-up with a funder, rather than slink off into the sunset. Most often, a simple and brief phone call with a program officer to inquire about why the proposal was rejected will suffice. 
After their explanation, be sure to thank them genuinely for their time and feedback. By gaining their input, you'll be in a better place next year, and you'll have begun the important step of beginning a relationship with the funder.
Not Using Spell Check
One of the common facts about grant writing is this: Typos in your grant narrative can be an instant consideration-killer. Make it your practice to always run spell check and also check for grammatical errors. It's wise to run a plagiarism check, too.
Using Jargon or Buzzwords
In your particular sphere of the nonprofit world, you likely use some jargon, acronyms, or buzzwords. Remember, the grant reviewer is probably not familiar with these terms. Make it easy on them—use plain language.
Not Having Accurate Information about the Funder
Having inaccurate information about a funder is a common error made by far too many nonprofits, both large and small. Not understanding the funder's areas of interest is like trying to put a square peg in a round hole. 
Remember: funders do change their areas of focus sometimes. What they funded 10 years ago may not be what they're funding now. 
Not Following a Funder's Guidelines
Closely aligned to not having accurate information about a funder is not following their funding guidelines or the requirements of their Request for Proposal (RFP). Doing so will get an otherwise well-written proposal tossed in the wastebasket immediately. Review the guidelines and follow them meticulously, including requested documentation.
Wrapping Up: How to Take Advantage of Grant Writing Trends in 2022
To take advantage of new and upcoming grant writing trends you should have the best possible information about funders readily available. Without this, you may miss deadlines, not be in alignment with giving priorities, not include the requested documentation, and make many more mistakes that take your nonprofit out of the running for winning a funder's approval. 
Bio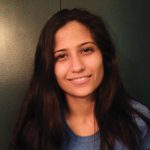 Gauri Manglik has dedicated her career to building intuitive and delightful user experiences. Seeing the opportunity to force multiply the nonprofit sector's ability to create impact through software led her to her work at Instrumentl. 
As CEO and a co-founder, she has led Instrumentl to serve over 2,000 nonprofits today, making it a favorite tool among grant seekers for bringing grant prospecting, tracking, and management to one place. 
To try Instrumentl's cloud-based grant management, tracking, and funder search software, Click here to get a free two-week trial. If you like what you experience, save $50 off your first month of Instrumentl with the code FLPOD50.