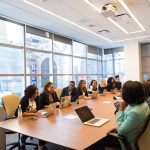 Nonprofits were sent into a tailspin during 2020 and 2021, thanks to the global pandemic and resulting quarantines. As a result, foundation and corporate funders also pivoted to meet overwhelming needs. 
The results have upended the traditions of persuading funders to give. What are the current grant writing trends in 2022? 
Let's dig in.
What Are Some Current Grant Writing Trends?
The basics of good grant writing remain the same, including the use of SMART goals, a compelling case for support, accurate budgeting, and a well-crafted narrative. 
But, some of the more current grant writing trends have to do with increased funder flexibility, faster funding, and increased corporate giving. Read on for more and learn how to take advantage of these grant writing trends—and avoid mistakes that could set you back. [Read more…]