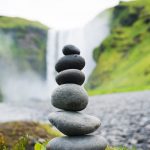 Many coaching clients I work with are at the point in their careers where they are deciding on what's next. Often there is both desire and hesitation about moving up the ladder.
Advancing in your career has many positives. There is the opportunity to make a greater impact; to motivate and inspire others; to undertake more challenging and fulfilling work; and to achieve greater financial security with a bigger paycheck.
And yet, even with all these positives, there can be a hesitation to step into a major leadership role and to take on the responsibility of managing a large team. Often there is a fear that this new role will demand sacrifices in other areas of life.
The truth is that you can step into a major leadership role and make more money without sacrificing other areas of your life. What is also true is that leaders must take a stand for balance and be role models within their organization.
Need proof? The Energy Project, working with The Harvard Business Review, studied more than 20,000 employees around the world and found we perform better when four core energy needs are met: sufficient rest; feeling valued and appreciated; having the freedom to focus in an absorbed way on the highest priorities; and feeling connected to a mission or a cause greater than ourselves.
Here are five ways leaders can achieve success while maintaining balance in their lives:
1) Build Your Foundation – pay attention to sleep, eating right, and moving your body. Research shows that strategic renewal — including daytime workouts, short afternoon naps, better sleep, more time away from the office, and vacations — makes you more productive and better at your job. As a bonus, if you role model these behaviours your team will follow your lead. As a result you will create greater productivity across the board.
2) Learn to Delegate – if you are struggling to delegate then make it a priority to discover what is in your way. Perhaps you have a saboteur voice telling you that no one else can do this task as well as you can. Or maybe you fear that you won't be as important if you hand over key projects. When you move from a front line role to a manager role this shift can be an emotional experience. Ask for help in facing your fears.
3) Do What Only You Can Do – once you face your fears about delegating you will free up time to do the work that you as a leader are uniquely qualified to do. Continue to ask yourself "am I the right person to be doing this?"
4) Stop Multitasking – research shows that when you switch away from a primary task to do something else, you're increasing the time it takes to finish that task by an average of 25 per cent. As human beings we derive satisfaction from focusing on important tasks. So figure out what times of day are your peak energy times, and protect some time for real work. Do whatever you need to do to make this happen – take control of your calendar, have meeting-free times, turn off your email, close your door, or leave the office to work without interruption.
5) Make Time for Thinking – Stop living in reactive mode. Make it a priority to schedule time to think. Explore the future, take time to dream, and focus on your long-range plans. And think strategically about issues your organization is facing now and what it might face in the future. Protect this time as your top priority.
And remember when you step into your new leadership role you have what Gretchen Rubin calls a clean slate. So start your new role the way you want to continue. Then you can achieve greater career and financial success while maintaining balance.
Janice Cunning is a Leadership Coach who is passionate about partnering with fundraisers to help them create an inspired vision that transforms lives.