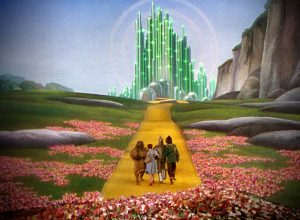 Some time ago, I met with a group of leaders from across North America to discuss the possibility of creating a series of weekend retreats that will travel from city to city across North America over the course of 2018.

Now, this group of leaders has been meeting for several months, building relationships, and coalescing around how we can create something larger than ourselves that will be of service to others. The most recent discussion surrounded the topic of the "stake" for the project.   A leadership "stake" is a strong way of being when organizing an event, project, team, or activity.  It helps inform action.  It's different than a mission, stronger than an intention, and not as overarching as a purpose.  A stake is most often developed when an individual or group of individuals want to keep themselves on course over a period of time.
Our preliminary stake for the project is: "
Leadership Thrives When You Follow the Yellow Brick Road."  
I was also reminded by Janice Cunning, who was on the call, that she was not as familiar with the yellow brick road reference we used as a metaphor.  For those in the same boat as Janice, here's a brief summary of how that reference relates to leadership in general and our project in particular.
In Frank Baum's 1900 Wonderful Wizard of Oz, the story's heroine, Dorothy, is swept up by a fierce tornado and later finds herself deposited in the land of Oz, far from her family and home in Kansas.  To find her way home, Dorothy is advised to seek counsel from the great Wizard of Oz, who is located in the Emerald City, which requires a long journey down the yellow brick road.
Along the yellow brick road, Dorothy meets three traveling companions who agree to accompany her: a Scare Crow, a Tin Man, and a Lion.  Each hopes that the Wizard will be able to grant them something they seem to lack: Dorothy-her home, the Scare Crow-a brain, the Tin Man-a heart, and the Lion-courage.  Together, they encounter many trials and tribulations along their journey.  The Wizard challenges them to return to him with the broomstick of the evil and Wicked Witch of the West, and he will grant them all of their wishes.
For our group, this fantastic children's novel is serving as an allegory for our leadership project.  And, like Dorothy, many of you may find yourselves caught up in a storm of circumstances and deposited in uncertain territory, seeking the proverbial "way home."  This is where a stake can help. It can serve as a directional beacon to keep you on course.
Editor's Notes: This post was originally published in September 2017 and has been updated with new information.
David Langiulli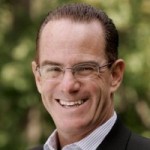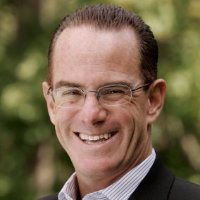 is an executive coach and trainer who helps leaders flourish and thrive.