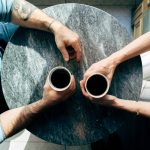 I've been earning my living as a professional fundraiser for almost 15 years. I've worked with some awesome donors and volunteers to support important causes, but I've often thought that the cause I'm most passionate about is philanthropy itself. I recall hearing this word for the first time when I was in my late teens. I remember thinking, "I want to be a philanthropist!" and calculating how much of the income from my retail job I could afford to give away to others. (It did not occur to me to make as much money as possible so that I would have more to give away, a strategy espoused by some in the effective altruism movement.) 
But philanthropy has gotten some bad press lately. Writers like Anand Giridharadas, Edgar Villanueva, and Rob Reich have argued there's a hypocrisy to making your fortune in ways that harm others and then being celebrated for giving (some of) it away. They're not wrong. How many know that Carnegie and Rockefeller were ruthless industrialists but now are mostly remembered as benevolent patrons of libraries, universities and concert halls? And sure, Mark Zuckerberg and Priscilla Chan have promised to direct 99% of their Facebook stock to curing every disease, ever. But should that give Facebook license to mine our data and undermine our democracy? 
So I've been asking myself, what role do professional fundraisers play in all this? Are we the good guys, fighting for justice and equality on the mean streets? Or are we in cahoots with the takers, washing clean the sins of the Sacklers and their ilk with prominent naming opportunities? 
Let's face it: fundraisers get a bad rap. In the popular imagination, we fall roughly into two camps: the gala planner, who spends a lot on decorations but returns little to the cause; or – even worse – street fundraisers who just want to "ask you a question" or need "thirty seconds of your time." It's a tough job but, to keep the doors of most charities open, someone does have to do it. 
Fundraisers secure financial resources so that children can learn on a full stomach, so that people can receive chemotherapy treatments comfortably, so that endangered species and lands can be protected, and many other important things. And yes, we ask other people for money so that charities can do these important things. And no, it does not have to be icky. The simple fact is that some people come into this world with more resources and more opportunities than others. Your gender identity, the colour of your skin, your sexual orientation, your physical abilities and your economic background all play a role in determining which opportunities you can access as you grow up. The schools you go to impact the profession you choose and the amount of money you'll earn. Fundraisers create opportunities for those who have a little more in life to give to those who have a little less. That's what touched me when I first heard the word "philanthropy" and what drew me, years later, to the nascent profession of fundraising. 
In spite of the Epsteins and the Sacklers, I still believe that philanthropy is generally good. But that doesn't mean that it isn't used for purposes that are less than good. And that's where fundraisers must do more. Our role is not merely to glad-hand and pose with giant checks. Our role is to work with donors to help them understand the urgent needs in our communities and identify opportunities to address those needs. And sometimes our role is to say no to a donor who has an agenda to advance. But because we are measured on our ability to reach financial targets, we may feel that we can't say no when our organizations urgently need the funds and our professional neck is on the line. The Jeffrey Epstein donation scandal is a timely reminder of these risks. 
Fundraisers have typically shied away from telling people what we do, complicit in the idea that it is somehow shameful. That needs to change, because our ability to do our jobs is impacted by how we are perceived. Part of our job – in fact, our duty – is to be a custodian of the trust that charities need in order to inspire support from donors. We must say no to a donor when the conditions aren't right. Taking a donor's money and ignoring the circumstances is problematic because sometimes those circumstances caused the very problem your charity exists to solve in the first place. That means we need to change the conversation about fundraising – or rather, we need to start one – so that fundraisers can fulfill their role as custodians of trust and facilitators of social change. 
Here's three things you can do to advance the conversation about professional fundraising:
Read

Asking Matters

and

Fundraising is Awesome

, both produced by AFP Canada (full disclosure: I had a hand in writing both) and share them with your colleagues, board, family and anyone who doesn't "get" what you do. 

Check out the awesome work of Ian MacQuillin on

critical fundraising

: "a mode of inquiry to help us re-think fundraising."
Engage during AFP's Global's first-ever Ethics month in October 2019, with tons of content to get us thinking about why ethics are important and how we use them in our work.
Juniper Locilento, MPNL, CFRE is Senior Director, Development, YMCA of Greater Toronto, an Instructor for Ryerson University's Fundraising Management Program and a Director for AFP Greater Toronto and AFP Foundation for Philanthropy-Canada. When not fundraising, Juniper is learning the art of fermentation and writing reviews for the Civil Sector Press (CSP) Book Blog.