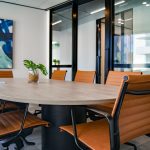 Mentorship is an evergreen topic of discussion amongst leaders and those aspiring to it. Wonderfully, today the conversation continues to evolve to intersect with issues of equity, diversity and inclusion to unpack the need for not just formal mentorship, but sponsorship and organizational responsibility.
But for many who work either alone, freelance or are just not supported at work, this is a journey they must take personal responsibility for. I firmly believe that in fact, any professional who cares deeply about their career needs to cultivate a healthy "third space" outside of work and home life. A professional sphere where they are not defined by their job title or technical capabilities. For me, a new world was opened up when I read the work of Dorie Clark pushing past the scarcity of the "gig economy" and instead proposing that we are all consultants now ( since hey, who will have a job for life any more ) and we hold "portfolio careers".
On top of this concept that we will be flexible in our work space and the work we do over a lifetime of work, is the idea that we need to be creative and flexible in the mentors we seek too.
Yes, mentors with an "s". You need multiple, and in fact when I've supported peers to really sit down and think about it, we all have several but it's not a thought out process. And there's nothing more dangerous than a mentor you didn't choose.
This concept ( one I certainly didn't come up with but have subscribed to for over a decade ) is a "personal board of directors".
In the world of fundraising and social-good, as my own career has developed over the past 21 years I've observed smart leaders of all ages and stages assemble a personal board. Here are some of my observations on the make-up of such a success council.
Like the board of a business or charity, you need to think about skill sets, networks, experience and what kind of wisdom you want to learn from.
For many, it's about filling in the blind spots they know they have in both skill and life experience. But this is a dangerous default.
By this I mean, most people seek out some wise older CEO who will dispense nuggets of wisdom and open up doors. In fact, over the past several years as members of the c-suite have become very aware of their power and privilege, they have brought on personal board members from different experiences within the diversity spectrum.
For many, they overlook the cathartic and mental health value of assembling a peer circle. A very private one where they can straight up complain about the stage they are in, challenges with their team above and below them to have the opportunity to collectively (confidentially) problem -solve OR, and this is of the most importance, just be heard. Have you ever regretted or complained to your spouse that they don't listen to you enough to let you decompress about work, even just to listen to you speak? Why was this ever part of the deal? When you create a peer circle, you have people to listen who not only are invested in your success but who often know the sector and challenges you're facing. Those who subscribe to this strategy have shared powerful mental-health and career results with me.
Two of the board members I feel very strongly about are choosing younger professionals and to give yourself the gift of a nemesis.
Younger professionals are stereotyped, in that executives say 'they teach me about technology and social media'. Please, get your IT department and communications lead to do this for you. Young professionals have a huge variety of experience and insight into your workforce that can make you more creative and frankly, and this is in my case, I gain access to vast armies of talented young professionals who "scare me to succeed". Their ambition and motivation inspires me to help them, but to also have a healthy fear that they are coming for my job. And they are!! As a matter of fact I have observed the smartest managers, who move quickly to director and up the hierarchical food chain have their own talent pools that they support and mentor for the purpose of replacing themselves and getting promoted more quickly. And as a result they have a more loyal and engaged team and network. I'll never forget reading this article about one of Canada's recognized thinkers on the world stage, and how he had a tweenager on the board of his thinktank!
Nemesis?
Well, the best-selling author Simon Sinek has found a better word for this; a worthy opponent. Someone who is equal in skill and stage to you and with whom you have a running mate who challenges you to zig and zag, chase them and have them chase you. The smartest of career strivers befriend their opponents to have healthy competition, others thrive on the adversarial warrior element of competition.
And this is the very key and core to this strategy, it won't happen organically. You need to make time to think and reflect, first on yourself; who you are, what you really want, where you want to go and what impact you want to have. Then you need to make time ( just like in the formal choosing of board members ) to network, yes, interview potential board members and then make sure you have time with them during the year to learn from them.
Peers ask me a lot, how formal does this process need to be. Good news, it really doesn't. You aren't ever really explicitly saying to someone "can you be on my personal board?". In this informal strategy you are taking the time to build ( often a spreadsheet or list in a notebook) the current board and what you're getting from them ( and yes, giving to them too – it's all about "give and take" as Adam Grant, the author of one of the best networking books of all time). And yes, there do need to be terms for this board too! Not formal linear years, but when your career evolves, then it's time to turn over parts of the board. When you go up market, your mentors need to be found there too. And you need to ensure you're pulling/pushing along the young professionals of promise you know are the future of talent in our sector too.
Lastly, an added board member that the past ten of my twenty year career has contributed to hyper-acceleration in my ideas, impact and trajectory. The non-sector professional. In social-good we are adjacent to technology, government policy, social and civic community and of course very intertwined with the business world. We all need more mentors from these outside spaces to add flavour and outside thought to our discussions and decisions. Anyone who knows me well will be tired of hearing that I believe the future of the success of community benefit and social-impact lies not just with our non-profit-networks but in physically ( in "the after" of course ) going to the board of trade and chamber of commerce. If you want to be ahead of the trend, look into your local community business and benefit spaces today.
Can I be of help? Janice has been a major impact in my career, I am on a life-mission to have a positive impact on a million careers. If I can, even just a conversation over coffee, reach out (my place of real residence is LinkedIn).
–        Best of luck on your career journey. Paul Nazareth
Paul Nazareth has worked in Canada's philanthropic sector for over 20 years. Currently, Vice President, Education & Development at the Canadian Association of Gift Planners (CAGP), and was previously Vice President, at the charity CanadaHelps. Paul has been a philanthropic advisor with a national wealth management firm working with donor advised funds and also spent over a decade with charities like the University of Toronto, and the 230 churches of the Catholic Church of Greater Toronto. Paul is on the board of several charities and on the Advisory Council of Carleton University's Masters in Philanthropy and Nonprofit Leadership program. He serves as a lead faculty for the Master Financial Advisor in Philanthropy (MFA-P) program led by CAGP, Knowledge Bureau and Spire Philanthropy, and is a frequent instructor for the tax and advisor community through organizations like CPA, Advocis and Estate Planning Councils. Paul writes on philanthropy for a variety of publications and regularly appears on national radio and television to speak about creating a personal legacy through charity. His career story has been written by a community of peers who have served on his personal board of directors and he is on a mission to serve all who seek excellence and impact in their work.