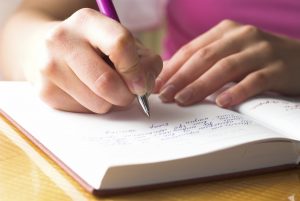 For many fundraisers the month of December can be a time to appreciate others. Making thank you calls to donors. Writing messages on the stacks of holiday cards being sent to donors, board members and volunteers. Spending time with colleagues during holiday parties and potlucks.
Since it is often a busy time of year – both professionally and personally – you might suddenly find yourself facing the New Year and thinking about those resolutions. Or just wondering where the year has gone.

Before that happens, set aside some time – even 30 to 45 minutes – to think about and capture your personal appreciations. This exercise can offer you:
a renewed energy from acknowledging your achievements
insight into your strengths and core values
a chance to celebrate your successes and failures, and
lessons that will help you grow next year.
Each person will want to explore this in their unique way. Here are some prompts to help guide your reflection.
I celebrate the following achievements…

Career
Wellness
Relationships
Personal Growth
Recreation
The most fulfilling things I did or experienced this year…
I made a difference in the world this year by…
My biggest failure this year…
What I learned from that failure…
I am a different person this year in these ways…
Once you complete this exercise think about how it can become a roadmap that points you towards future goals or commitments. What does it teach you? What do you want more of in your life? What impact do you want to have?