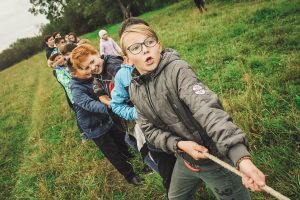 "Hey Kimberley, you had something to do with that didn't you?"
Being called out in front of a couple of hundred other fundraisers by internationally renowned fundraising copywriter Tom Ahern took me off guard. Tom was talking about a now iconic direct mail pack.
This direct mail package was created in 2010 by the very talented duo Jen Love and John Lepp from Agents of Good, and has been shared hundreds of times at conferences and webinars around the world to demonstrate innovation, creativity, surprising and delighting donors and taking a massive leap of faith.
This mailing also appears in David Love's new book Green Green, Reflections of 51 years of raising money for nature as an example of best practice.
So how did I respond to Tom's question in front of so many colleagues? "Why yes Tom, I did. I was the Director of Fundraising that supported, approved and paid for the package." Such a simple exchange. But there is so much more to it. [Read more…]