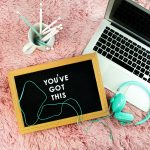 The year was 2009. I had just graduated from university and knew I wanted to work in the non-profit sector but, like so many others, I had no clue how to go about building my career. None of my relatives were fundraisers or non-profit executives. No one I knew even worked for a charity. Without special connections or outside assistance, I had to learn how the non-profit sector operates the hard way. Despite this initial setback, I achieved several career milestones at a relatively early age and these accomplishments did not go unnoticed. As a result, aspiring and mid-career fundraisers often reach out to me to ask for career advice; to help them weigh the benefits of taking a specific course, program or designation; or to understand how they can emulate my success.
I think many are disappointed to hear me say that there is no silver bullet. I attribute my success as a fundraiser to being very thoughtful about my career development rather than to any one specific thing I've done. In order to be successful, you have to know where you want to go, develop a plan to get there, and then actually follow your plan. Of course, you will have to put in a lot of hard work along the way too. Success doesn't happen overnight, and you will have to adjust course as challenges present themselves and new opportunities become available to you. Creating a plan doesn't mean that your plan can't change. But, if you don't create a plan for your career, your career will happen to you instead of you taking charge and making it happen the way you want it to.
So, why am I talking about building a thoughtful fundraising career rather than a successful fundraising career? Because thoughtful means showing careful consideration or attention. I'm a believer that everyone can put careful consideration or attention into their career whereas not everyone will be successful. Though thoughtfulness may not guarantee your career success, the simple act of thinking about your career development and developing a plan to reach your career goals increases the likelihood you will be successful.
Here are three key areas to consider when creating your career development plan:
Continuing Education
Lifelong learning needs to be a component of any career development plan. There are so many ways to approach continuing education including both formal and informal options. What you choose should depend on what you're hoping to learn or, in other cases, prove you've learned.
In terms of learning the fundraising basics, I highly recommend taking a course or two such as AFP Fundamentals of Fundraising, CAGP Gift Planning Fundamentals, and CAGP Original Canadian Gift Planning Course (or equivalent courses in your country). I've taken all three of these courses, and can't say enough about the knowledgeable instructors and comprehensive materials. AFP and CAGP also offer several other courses. In the United States, you may want to consider The Fund Raising School courses at IUPUI. In Canada, another great option that can be taken part-time while you're working is the Ryerson University Fundraising Management certificate program. You can choose to take individual courses that are of interest or complete the entire certificate by taking six courses. The instructors are all active fundraising practitioners, and the courses are incredibly practical and applicable. I completed the certificate at the beginning of my career and it was an invaluable experience that still pays dividends today. Your employer may even be willing to help pay for these courses if they're relevant to your current job.
If you're further along in your career, you may be looking to expand your knowledge of the sector and/or add a relevant master's degree to your resume. In Canada, I highly recommend the Carleton University Master of Philanthropy and Nonprofit Leadership degree program. It opened my mind to other issues in the non-profit sector that have nothing to do with fundraising and provided much-needed mental stimulation during a challenging time in my career. I've also heard good things from colleagues about the Schulich Master of Business Administration (MBA) degree program with a specialization in Social Sector Management, St. Mary's University of Minnesota Master of Arts in Philanthropy and Development degree program, and Indiana University Master of Arts in Philanthropic Studies degree program. If you've already obtained a master's degree and are looking for a doctoral degree, you have several options for PhDs in philanthropy and non-profit studies in the United States and internationally.
Many fundraisers seem to focus on obtaining informal education through conferences, seminars, and workshops. In my opinion, there's nothing wrong with that – as long as you've covered the fundraising basics already. I've been lucky enough to attend several conferences such as AFP Toronto Congress, AFP ICON, and AFP LEAD, and would encourage you to attend them as well for the world-class learning and networking opportunities. Other conferences you may want to look into include IFC, which is the largest fundraising conference in the world, as well as AFP Convene Canada, AHP International Conference, and CAGP Conference. Academic Impressions, CASE, and CCAE offer comprehensive conferences, seminars, and workshops for educational fundraisers.
In terms of designations, it's not so much about learning as it is about certifying what you know. The Certified Fund Raising Executive (CFRE) designation offered by CFRE International is the best known fundraising designation and worth obtaining if only because many job postings now state that a candidate with a CFRE is preferred. In a competitive job market, I have no doubt that I've gotten job interviews due to the fact that I am one of only 7,000 fundraisers in the world with my CFRE designation. Other designations worth looking into include the ACFRE, FAHP, and MFA-P.
Lastly, if you're preparing yourself for senior leadership positions, I would suggest you focus some of your continuing education efforts on obtaining non-fundraising skills. Depending on what positions you have in mind, these skills may include leadership, management, finance, human resources, governance, and public speaking.
Building Relationships
All fundraisers seem to know that fundraising requires building relationships with donors. But do you also know that your career development relies on proactively building and maintaining professional relationships with other fundraisers? I've met some great friends – my "fundraising tribe" – by reaching out to fundraisers that I didn't know or had just met at an event to ask them to have coffee or lunch. I've also been offered great opportunities that I wouldn't have otherwise had because I've put in the effort to build relationships with other fundraisers without expecting anything from them.
Some people say they hate networking because it's fake and forced. I would argue that networking can also be authentic and meaningful if you approach it with the intent of building relationships with like-minded people instead of as a transaction. Sure, I've had a few awkward and uncomfortable encounters when it was clear the other person saw our meeting as transactional rather than relational and made me feel like I was wasting their time because I couldn't provide immediate value to them. That said, the positive experiences have far outweighed the negative. In fact, I wouldn't be writing this article today if not for networking. Without networking, I also wouldn't have had the opportunity to speak at a particular conference or interview for a specific job.
Throughout your career, don't just focus on building relationships with people who are senior to you. You also need to get to know your peers and cultivate relationships with them too, as the fundraising community is small and many will be your colleagues for life, even if you never work together. It's equally important to mentor and sponsor others, as well as seek to learn from those in more junior positions than you. When you work for well-known charities or move up into leadership positions, be willing to pay it forward and accept other people's invitations for coffees, calls, and lunches. I don't know about you but building relationships with other fundraisers is one of my favourite things about being a fundraiser. It's so nice to be understood and to not have to explain what you do for a living to them. Building relationships with other fundraisers is one of the easiest and most enjoyable ways to contribute to your own career development.
Volunteering
When you work in the non-profit sector, there are so many opportunities to volunteer that it can be hard to know where to focus or even if it's worth the effort.
For starters, volunteering on a committee or board with a professional association such as the Association of Fundraising Professionals (AFP) or Canadian Association of Gift Planners (CAGP) can be incredibly instructive and help you get a better understanding of the sector. Volunteering at either the local chapter level or national level are both options depending on what type of volunteer opportunity you're looking for. I've served on various AFP and CAGP boards and committees, as well as assisted as an event volunteer for various occasions, and all have added to my career development in different ways. Some experiences have been more fulfilling than others but you will learn what you enjoy and what you don't quickly enough to be able to adjust your focus accordingly.
Volunteering with another charity or non-profit is a great option too. Many organizations are looking for a fundraiser to sit on their board or fundraising committee. Alternatively, you may prefer to volunteer at an event to get to know the organization and determine whether you'd like to get more involved. It can also just be a great way to give back to a cause you care about. Personally, my passion is animals and so I choose to focus my general volunteer efforts there because it makes me feel good, even though I may never work for an animal charity.
Needless to say, volunteering, especially on a board, can be a great way to meet senior leaders and executives in the non-profit and for-profit sectors. It can also be a great way to try out an organization you think you'd like to work for and build relationships with staff. While volunteering can be incredibly demanding, it will undoubtedly help to build your resume and your career, as you will learn new skills and build relationships with like-minded people.
Once you've covered these three key areas, you should also consider the benefits of writing, speaking, and teaching on your career development.
I hope you gained some valuable insights from my career development as a fundraiser and how these experiences have helped me grow as a professional, and now feel empowered to build a thoughtful fundraising career of your own. Whatever you do, be true to yourself and just start somewhere. Remember that your career development is your responsibility and no one else's.
All the best on your career development journey. Please reach out if I can be of assistance.
Jessica Wroblewski, MPNL, CFRE, is the Director, Annual and Planned Giving at the University of Waterloo in Ontario, Canada. An award-winning fundraiser, project manager, and non-profit leader with 9+ years of experience, she also teaches, speaks, and writes about fundraising. Jessica is a member of AFP, APRA, CAGP, CASE, and CCAE. She serves as a member of the AFP Canada Board, Chair of the AFP Canada Government Relations Committee, and Chair of the CAGP Waterloo-Wellington Chapter.