Create a High Performing Team That Advances Your Organization
High-performing teams are the key to organizational success. What sets these teams apart is a foundation of trust. These teams have shared values and vision and work to achieve common goals. They are able to engage in conflict around ideas and operate in an environment of feedback and accountability. 
High-performing teams have a coaching culture.  According to a recent McKinsey study, coaching is now well established as one of the most important competencies for maximizing and sustaining individual and team performance. 
Individuals on high-performing teams support one another in minimizing sabotaging behaviors and embracing unique superpowers.
Partner with Fundraising Leadership to create an environment that allows you and your team to flourish and thrive and get results for the organization and its stakeholders. 
Grow Together Through Trust, Candor, and Conflict

Behind Every Great Team Lives Trust

Create a Coaching Culture

Manage and Get Results Without Stress
Generate Positive Intelligence

Improve Performance and Engage in Healthy Relationships

Be Extraordinary

Challenge and Champion Yourself and Your Team
Fundraising Leadership partners with your organization in a learning arc, which includes:
Addressing your challenges from a variety of angles
Customized workshops and online training led by expert facilitators
Executive and leadership coaching for key leaders
Exercises to get you out of theory and into practice
Selected reading, video, and audio from time-tested sources
Six-hour workshop (Growing Together Through Trust, Candor, and Conflict)

Six weeks of live online training (Create a Coaching Culture to Maximize Performance)

Six-hour workshop (Coaching Practice and Positive Intelligence Introduction)

Seven weeks of live online training (Positive Intelligence (PQ) for Teams)

Six-hour capstone workshop (Integrate and Activate)
Underpinning all this training is the opportunity to work 1:1 with an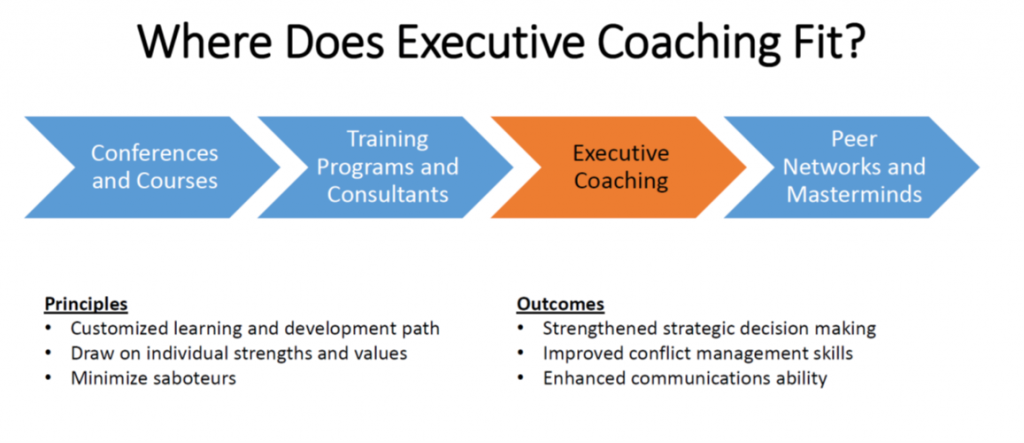 What People Say About the Fundraising Leadership Team
"David, Janice, Michelle, and Margaret are excellent trainers.  They are engaging, practical, and they will definitely challenge you to learn and grow."
"David, Janice, Michelle, and Margaret do an extremely good job making you feel safe (but not comfortable)  They create an environment where you can take risks."
David, Janice, Michelle, and Margaret created a remarkable environment for our team.  As facilitators, they are diverse and unique individuals that are also articulate, sensitive, and fun! Because they are certified coaches with real-life nonprofit experience, they were able to share personal and professional stories and examples that were relevant to our everyday leadership roles. I was inspired by the role play and exercises.  I thank them for challenging us and sparking this change."
"I enjoy the different coaching and teaching styles of the Fundraising Leadership Team. I will be recommending this program to other colleagues at UM."
"We had a lot of fun connecting with the Fundraising Leadership Team as neutral but wonderfully engaged facilitators. They bring great credibility as seasoned nonprofit professionals and a proven record of accomplishment.  I look forward to working with them in the future and unreservedly recommend them to others.
"Well-paced and interesting.  Diverse in content.  Active."
"This program helped our team set the stage for engaging with each other in a healthy way."
"Very insightful and instructive."
"The program helped me better understand my own leadership style, while also learning how to interact with members of my team that have different styles."
"Safe but not comfortable."
"I really enjoyed the training and am applying the insights I learned while also making a plan to strengthen some of my areas of leadership based on the program. I would certainly recommend that every person do a similar assessment and workshop."
"Kind of like therapy, unusual, valuable, and worth it."
"It was an eye-opening, energizing, and fascinating workshop! The feedback from the team was so positive and it's safe to say that we learned more about ourselves, each other, and the way we communicate."
"Really opened my eyes to what's possible for our team."
"Very helpful and great experience for our team.  Thank you."
"In some of my favorite post-session news, one leader reached out to me afterward and said that she really understands another teammate in a new way and now realizes how she needs to work with her. I seriously almost cried happy tears. Another leader on the team had an epiphany where she realized that she needs to just be herself. And I renegotiated a commitment with one of my direct reports."
"This proram was powerful and transformative."
"It's about as much personal growth as you can pack into a program.  Awesome!"
Works for Teams, Groups, and Boards up to 12
Lead Your Dream Team
Packages Available
Who We've Helped
We've worked with leaders and teams at many nonprofits, including those in these sectors:
Education and Research: Able Academy, American Institutes for Research, Bucknell University, Columbia University, Cornell University, Colorado State University, Dartmouth University, Franklin and Marshall College, George Washington University, Lehigh University, New York University, Naples Children's and Education Foundation, Oklahoma State University Foundation, Pathways to Education Canada, Princeton University, Rockford University, Rutgers University, Stanford University, San Francisco State University, University of California (San Francisco), University of Florida, University of Michigan, University of Rochester, University of Southern California, University of Toronto, University of Wisconsin, Washington University in St. Louis, Wesleyan University, Yale University
Health: Catholic Health Services of Long Island, CAMH Foundation, Rise Against Suicide, San Francisco General Hospital, Toronto General and Western Hospital Foundation
Social Services: Boys and Girls Club, Camp Oochigeas, Collier Child Care, Future Possibilities for Kids, Harry Chapin Foodbank, Hillside Family Agencies, OUR Center, Meals on Wheels, RAICES, Sanibel Community Housing, Toronto Foundation, United Way Greater Toronto, YMCA Greater Toronto, YWCA Toronto
Arts and Culture: Friends of the Pool, Mercer Union, Naples Art Association, Threshold Choir, Toronto Symphony Orchestra, USO
Environment: Conservancy of Southwest Florida, Nature Conservancy
International: ADRA International, Ashinaga, Grand Challenges Canada, UNICEF, UN Population Fund