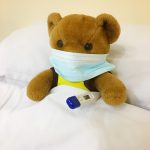 Last week, I observed my one-year anniversary of having Covid … by getting sick again. I can't tell you if it was a flu or RSV or the "C" one. I can tell you that I got my tree up, and before I could hang lights or ornaments, the fever set in.
As I hunkered down on my couch for the next several days, eyeing the reminder of a half-completed task, the magnetic pull towards Pity Party (also known, in PQ parlance, as a hijacking by my Victim Saboteur) was so strong. One year ago, I spent Christmas day alone, quarantined, my house unloved, unvisited, and undecorated – my season like an adult Seussian book where the Covid Grinch stole my wreath as well as my fondue and my red wine.
So, when that thermometer came back with an above-98.6 reading in yet another December, I raged "Not again!!"
A good friend, on his third week of post-RSV coughing, and I had a Zoom call in which we determined to find some gift, some silver lining in feeling yucky around the holidays. And we wondered: when something (in this case, being sick) forces us to stop moving, what might get created from stillness?
And it was, not surprisingly, a better perspective than the frustration, the taunting of my untrimmed tree, and the dread of yet another unfulfilling and lonely holiday. Here was the idea that perhaps when we get sick, the necessary slowdown might have something to offer. We brainstormed, and once we actually accepted the slower pace, our bodies aching, and the reality that everything on the To Do list wouldn't get done, we were able to notice that there were small moments of contentment. For him, finger painting when organizing a brush was too much; for me, a banana bread that tasted exactly and perfectly like I wanted it to. A good book. The feeling of being loved when a good friend offered to deliver soup. A nap.
And while I am healthy and back into holiday mode again this week, there is nonetheless something to see here, a theme that emerges about the year as I look back.
Because 2022 felt often like this past week: my instinct was to go go go. But there were stalls and cancellations and so many things that ended up not going as planned. 
As exemplified by my week in bed, the year 2022 wanted to be "normal" – I wanted it to be normal.  All of us did. But then it wasn't, exactly. It was a year for me – and I suspect for many others – when I did a dance of integration. On one hand, I was trying to recapture some sense of normal, of what life felt like in 2019 and before, where I hungrily reached for that faster, fun pace of faces and travel and busy – all that go go go. And when I slowed down, by choice or circumstance, I may or may not have looked for what was on offer. I may or may not have remembered the lessons of lock down, and looked for a different lens and a new perspective. 
And when I reached for that perspective, there it was: the invitation to integrate for more harmony, to hold onto what I learned from quarantines and shut-downs and staying put: the wisdom of stillness. The moment of contentedness.
And I know I'm not alone. This year, my Fundraising Leadership teammates and I worked with a lot of leaders and teams doing a parallel dance of integration. They were resourceful and committed: getting a lot done with sometimes-skeleton crews. They had doubled down on their missions, feeling in a new way the purpose of their work.
And … they were overwhelmed, burned out, struggling to share office space again with their co-workers. The "Return" wasn't really going smoothly for many.
The busyness swamped them. Teams were distracted, double and triple booked for many of their hours. We held events where 180 people RSVP'd … and 10 showed up. There was more avoidance than integrity, more ghosting than a clean "no" or "not now."
And I wonder, did we all shortchange the process of integrating what we learned about ourselves and our world as we raced back, hungry for motion and what used to feel "normal"?
Early in spring 2020, when we were all locked in, Glennon Doyle recorded an Instagram Live about the metaphor of her happening into a hot yoga class accidentally, unprepared for the practice or the heat. And as the class began, and she set an intention to stay until the end, she unraveled into tears. And what she was learning at the beginning of lock down was that when we lose our "exit buttons" through choice or circumstance, we are forced to sit in and with the heat. It might be the heat of emotion or grief we'd been moving fast to avoid. It might be cravings or overwhelming restlessness. It might look like a searing stillness that many of us have gone to great lengths to avoid over our lifetimes.
Many of us were swamped early on as we were forced to sit still with ourselves, our circumstances, our families. What we could control dwindled wildly. And this is not a reflection about a virus or fear or death, which are all very real, but rather the impact of not being able to go and move like we were used to.
And finally this past year, as things really and truly opened up, we raced out to get busy again. We took trips and saw concerts that had been cancelled repeatedly. We returned to offices and parties and dinners with other people. We reunited with family and friends that we hadn't seen for ages.
And how did we integrate the slow down with the speed up in 2022? Did I, really, integrate them at all? There were many days when I didn't remember to bring with me what I had learned from my solitude. 
A trained extrovert most of my life, I lost some of my skill to be with humans during 2020 and 2021 – and from that space, I learned A LOT. My tolerance for noise and chaos and other people breathing on me diminished. I fell in love again with settling in: to a hike, a tent, my couch. I was amazing at scheduling connecting time, albeit generally by phone or Zoom, I spun threads to family and friends around the world. I found joy in my own reflections, and also in holding other people's journeys, through their own illness, through loss, through new dogs and new gardens and new hobbies, and through mental health challenges.
The lack of noise made me a person who aligned back to some values I had let go of. It strengthened my comfort with the pause, the grounding, the butt-in-chair time.
All my teammates found something we valued and strived to preserve: Janice prioritized space; David, simplicity. Michelle reconnected to what mattered. I found healing in feeling the feels.
And 2022 saw integration happen sometimes, found me remembering to incorporate the learning from a most intense chapter. I said no to a few things I had given myself permission not to like. My life and social circle stayed a bit smaller than it was three years ago. I continued to journal and reflect. I logged many fewer airplane miles. I let myself savor a perfect slice of banana bread.
But I still regularly let myself let go of the wisdom of stillness, I let myself get busy, get pulled back into paddling too hard, into drama and chaos sometimes. I lost touch again with people I care about. I found myself in crowded rooms that wreaked havoc on my newly exhaled nervous system. I jotted down To Do Lists that needed more than one sheet of paper.
And I know I'm not alone.
So, as we close out 2022, and head into a new year, which will inevitably lead to something unexpected, Michelle, Janice, David and I would like to offer you a leadership inquiry: What still wants to be integrated in your life? What would be possible if you committed to more synching, more harmony? 
What would be possible if you looked for gifts in the unplanned and the stillness?
From us to you: wishing you a happy holiday season, with just the right amounts of play and rest, company and solitude, plans and chill time. And we look forward to helping you and your team find greatness in the coming year.
Margaret Katz Cann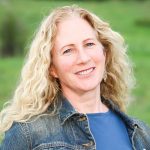 , part of the Fundraising Leadership team, is a Professional Co-Active Coach (CPCC, PCC), specializing in executive fundraising and leadership coaching, board training and consulting, Margaret works with nonprofit executives to stop tripping over their ask, to connect to passion and leadership – and step into the world of compelling fundraising. Margaret is an experienced and joyful fundraiser and is passionate about the intersection of coaching with fundraising.