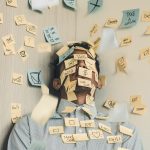 Being goal-oriented made me a powerful fundraising leader, but it also nearly killed me. 
I had been in fundraising for nearly two decades when I found myself in the final push of a capital campaign to fund the construction of a new hospital in central Maine.  The project was deeply personal to me – a state-of-the-art hospital to replace two aging 60's-era hospitals in towns less than 20 miles apart.  Each hospital had a proud history and feelings were very mixed about replacing them.  People were reluctant to accept change even when change meant access to more services, specialities and better technology.  This was particularly true in my hometown of Waterville, Maine where Thayer Hospital, once considered one of the best small regional hospitals in New England and the place I was born, would lose its in-patient services.  When the project was announced, there were protests in the streets.  My job was to overcome those objections and create donors out of skeptics.  
At first, the challenge was exhilarating.  It was also terrifying.  I was charged with raising more money than the hospital had ever raised.  About a year into the campaign, I was asked to manage the design process as well, leading a group of internal leaders in making decisions about the hospital's furnishings, signage and wayfinding, art and donor recognition.  I was flattered to be asked, so I immediately accepted. But the additional responsibility loaded my already full schedule with even more meetings – almost like having a second job.
About three years into the project, I imploded. 
On the surface, everything seemed fine.  We were nearing our fundraising goal, the construction project was ahead of schedule and under budget.  But under the surface there were lots of bumps.   We were working under the gun to get it all done, well and on time.  
Through it all, I had been battling insomnia – I had started taking Zolpidem (Ambien) to get to sleep and had ramped up my dosage to the maximum allowed.  I had added meds to my regime to try and control my blood pressure, which had never before been an issue.  Eventually, I was on three different blood pressure medications.  Then I began getting sick on a regular basis.  With an underlying condition of asthma, I didn't just get colds; I got sinus infections and bronchitis.  I was put on antibiotics and prednisone to control the symptoms.  It all came to a head on a cold winter afternoon when I was sitting in a conference room at the construction headquarters waiting for a three hour meeting to start.  I called my doctor's office for yet another round of meds to control my endless cycle of sinusitis/bronchitis.  That's when my doctor suggested that I take time off
I told her she was crazy.  I am building a hospital!  I can't take time off!
She was clear that, if I didn't take better care of myself, the combination of chronic sinus and bronchial infections, high blood pressure and insomnia would just keep getting worse until…   That's when it hit me. Until what?  Until my body can't take it anymore?  Until my heart gives out? Until my lungs give out?  When would it be too much?  As I gave the matter more thought, I came to the inevitable, yet startling conclusion, that I was quickly approaching some very serious medical issues. I was probably already there but just too distracted to see it.  
How did this happen?  I had once been a fitness buff who lifted weights and ran every day. I had run the Boston Marathon.  How had I become this dangerously unhealthy person?  
The answer was simple.  I stopped paying attention.  I felt pressure to do more to make the campaign succeed, not to take care of myself.  As my to do list grew, I spent less and less time paying attention to my health. 
I didn't reach this point overnight.
I got there slowly – one decision at a time, I stopped the healthy habits that had sustained me like daily exercise, careful eating and good sleep.   I used to take my lunch hour at the gym.  Then I got "too busy" to take a lunch hour and began eating at my desk.  My day was filled with driving from meeting to meeting in different towns, trying to cover all the physical locations of our far-flung enterprise.  I made countless calls in the car, thereby making my time "more efficient" and, although I didn't realize it, taking away the few minutes of mental down time I had in my insane day.  I came home at night wound-up from the meetings, the driving, and the endless to do lists.  Too tired to exercise, I poured myself a glass of wine to unwind.  I watched TV to try and relax.  I ate snacks while doing so.  Then I took a pill to get to sleep.  It was a relentless, endless cycle of stress and forced "relaxation" and it took its toll.  
What woke me up?
I'd like to say that I paid attention when my weight started going up, when I started to feel tired all of the time, when I got ravenously hungry between meals (a sign my blood sugar was off), and when I stopped sleeping well.  Instead of stopping to notice these warning signs, I shook them off.  Until finally, I got sick and just couldn't get better.  
About the same time, I began working with a major donor on a gift for the hospital.  This donor was extremely interested in helping people live healthy lives, but not in making a bricks and mortar gift.  He was a life-long student of healthy living – meditation, yoga, nutrition, and other aspects of self care.  His dream was to bring some of these healthy living strategies to central Maine to help equip people with the skills they need to combat chronic diseases like obesity, diabetes, etc.  In order to understand what he was trying to accomplish, I attended a program on food and medicine.  It literally changed my life.  
I was blown away by how little I actually knew about how my body worked.  I learned about the "SAD" standard American diet with its emphasis on fat, sugar and salt;  processed foods replacing whole foods; too much meat and not enough plants, etc.  I learned about cortisol and how stress affects the body. I learned what I could do to change my diet and manage my stress.  
I sought help.
I sought the help of a naturopathic physician to help me change my diet.  She prescribed an anti-inflammatory diet for 30 days.  No sugar, wheat, dairy, alcohol, potatoes, corn, citrus.  I called it my "no" diet.  What on earth was left to eat?  Vegetables. Fruits. Nuts.  Brown rice and sweet potatoes if I was really hungry.  Some lean meat (grass fed), chicken and white fish.  I lost weight and got my energy back.  I felt amazing.  
I set a goal of weaning myself off of the many prescriptions that sustained me.  As I lost weight, my blood pressure started evening out.  I shed one, then two and finally all three blood pressure meds I had been taking.   As I felt better, I increased my yoga practices to five and even six days a week.  And I paid much more attention to practicing good "sleep hygiene" eventually weaning myself off of the sleep medication.  I felt an enormous sense of accomplishment in checking off these to-dos — weight loss, check; fewer pills, check; more exercise, check; healthier diet, check; meditation and yoga, check.  
We held a public celebration just before the hospital opened.  Just before the noon starting time, I stood in the upper lobby looking out to the main road.  All at once, cars started lining up.  Hundreds of them.  Stretched out for more than a mile.  I was reminded of the ending to the movie, Field of Dreams — "if you build it, they will come."  All of these people were coming to see their new 650,000 square foot, state-of-the-art hospital.  It would have the latest diagnostic and treatment capabilities, and thanks to my health conscious donor, it would have a teaching kitchen the Food Network would envy.  We reached a once impossible-seeming campaign goal and completed our once-in-a-lifetime project on time and under budget.  I was so proud of all that my team and the entire hospital staff accomplished in making this miracle happen in our little corner of Maine.  
I left the hospital not long after it was opened.  I described it as hitting the pause button.  In all honesty, I was well and truly burned out – I called it "crispy fried."  
Lessons Learned 
I continued to embrace the healthy living strategies I had learned but soon realized that habits are hard to maintain without purpose. I needed an underlying life purpose that helped motivate me to make consistently better choices. I began looking beyond the "doing" of a healthy life and more toward the "being."  Who did I want to be in the world?   
It's been seven years since the hospital opened.  My donor is no longer alive, but his legacy lives on in the healthy living program his family endowed in his honor.  I too have moved on.  I finally landed on work that incorporates both the doing and being of a well lived life.  I am now in the process of becoming a certified professional coach.  I define my life purpose as helping people live their best lives.   I believe that each and every person has the power and the responsibility to live their best life and that living one's best life inevitably includes making life better for others.  I also realized the word "people" includes me.  I have to be dedicated to living my own best life in order to help others live theirs.  And that a well lived life means not just doing the right things, but perhaps even more importantly, it requires shifting how I am being with all things in my life.  Being kinder, more mindful, more patient, more loving – changes everything.
In the end, I learned many things from this time in my life.  Here are my top three:
Taking care of myself is not "selfish."  It is, in fact, essential to a fully lived life.  If I am not thriving, I have nothing left to give others.
There's more to "success" in life than work.  This was a hard lesson for me.  I had always chosen work as my way to make the world better.  But I have come to realize that we all have the opportunity to make the world a better place every day, in all we do.  Taking care of myself and those I love is a big part of "success" for me now. And I am better off for it.
Who I am matters as much or more than what I do.  When I am fully authentic and aching in accordance with my deepest beliefs – with integrity, honesty, patience and love – not only am I more fun to be with, I am much happier.  Whatever I happen to be doing at the time.  
Lisa Hallee, JD, is a dynamic and creative professional in the philanthropy and coaching arenas.  She is passionate about people, the arts, our environment and her home state of Maine.  She has served in leadership positions in law, healthcare, and higher education, and philanthropy.  Her life's mission is to help people live their best lives, a passion she now pursues as a professional coach, writer and mentor.  She shares her home in Cape Elizabeth, Maine with her husband, Eric Sharpe and their endlessly loving dog, Jenny. Visit her website to learn more.