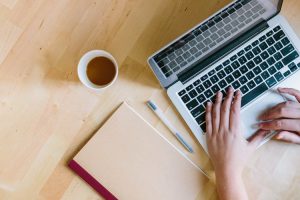 There are hundreds upon hundreds of nonprofit blogs to read. While each and every one is worth checking out, some provide more value than others.
At Fundraising Leadership, we realize you only have so much time in your schedule for reading blogs.
For this reason, we've compiled a list of 10 nonprofit blogs you should absolutely be reading.
Even if you don't check these blogs daily, you should review the newest content as often as possible. You never know when you'll come across a tip, inspiring story, or a nugget of information that helps you in some way.
There's a lot to like about this blog, but the fact that it focuses on the donor is a unique perspective that leads to valuable information.
While it may be a strange name for a blog, anyone who wants to learn more about creative ideas for nonprofits should start here. Colleen offers data-driven information to help cultural organizations.
If it has anything to do with nonprofit technology, you're sure to find out about it here. Best yet, the information is shared in an easy to understand format, giving you just what you're looking for.
4) Movie Mondays From Nonprofit Storytelling Conference
The title may not make sense at first, but this blog is one of the best. Every Monday, there's a short video posted about all aspects of fundraising. If you're a visual learner, you'll want to spend a lot of time on this blog.
When it comes to a nonprofit organization, fundraising is the name of the game – and that's exactly what this blog from international fundraising consultant Gail Perry is about.
6) Beth Kanter
While a large number of posts on this blog revolve around technology, Beth Kanter does a great job touching on all things nonprofit related. You may be surprised at the content you come across.
7) Blue Avocado
In addition to practical and actionable advice, Blue Avocado is able to stand out in a crowded space thanks to its use of humor. Even better, the quality of the content is second to none.
Do you need help shaping your fundraising style? Do you need a fundraising plan? Everything you need is on this blog, so take some time to check out all the past posts.
If you love philanthropy, social media, business books or networking, then this is the blog for you. Paul is also known for hosting many cool networking events across Canada.
With a sense of humor and personal stories, Maeve shares insights into a variety of fundraising topics. A special emphasis on #donorlove and mid-level giving.
Do you actively read any of these blogs? Would you add others to the list?