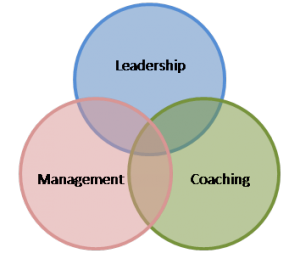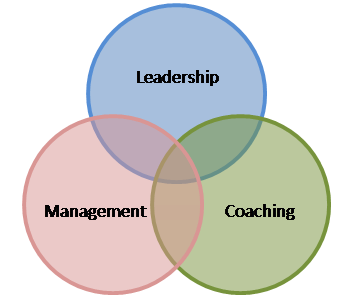 Many professionals with whom I work lead teams in the nonprofit world. They are attracted to the nonprofit sector because of the opportunity to have an impact beyond financial return for themselves and shareholders.

And yet, these professionals often have career aspirations just like their corporate peers. They've typically come into their current roles through demonstrated expertise like frontline fundraising, marketing, law, finance, program management, etc. Some went to University along the way to gain knowledge in the domain of management and earn advanced degrees (MBA, MPA). Others learn from mentors as well as their direct experience of what works and what does not work. A few even participate in local programs designed to develop leaders in the community.
All of these pathways are excellent. Yet, there seems to be one missing piece–Coaching. And, there is some confusion about what coaching looks like in the organizational setting. The misunderstanding often comes from our familiarity with athletic coaching which tends to focus on teaching/training particular skills.
In response to this confusion, I co-led an onsite workshop in Southwest Florida a couple of weeks ago entitled: "Coaching Essentials for Nonprofit Leaders." The purpose of the workshop was to strengthen the coaching dimension of the Leader, Manager, and Coach model. For professionals in the nonprofit world, it can sometimes be challenging to differentiate and integrate these three essential roles. So, let's start with a few distinctions.
Leader–Leaders tend to ask the questions: "what's needed?" and "what's the right thing to do?". Leaders commit to taking full responsibility for their world and support others to do the same. They uphold a vision of something larger than themselves (and their organizations), especially when others are unable to do so. They touch, move, and inspire.
Manager–The role of the manager is to ensure that things get done right. They tend to set plans, direct, monitor progress, troubleshoot, correct, and restructure. They are often described as "fixers". The people you go to for answers. These are the folks you want in charge to get the trains, planes, and automobiles there on time (especially if you are an Amazon Prime customer).
Coach–A coach supports, encourages, acknowledges, and champions those on his/her team. Coaches take a stand that folks are naturally creative, resourceful, and whole. They call people forth to do their best work. They ask powerful, open-ended questions and listen deeply. They use their intuition to advance the organization and have the ability to dance with circumstances as they arise.
Now, the descriptions above are meant to be high-level (and not absolutely comprehensive) in order to illustrate some essential distinctions between the three roles. At any given time, professionals working within an organization will navigate between all three competencies. The trainers at Fundraising Leadership believe so strongly that nonprofit professionals can have a greater impact in their organizations and beyond by integrating coaching skills into their management repertoire that we offer a highly experiential online course extraordinary leaders that wan to learn and grow.  Coaching Essentials For Nonprofit Leaders is designed for leaders and managers who want to learn those skills.
David Langiulli is a certified professional coach who helps nonprofit leaders flourish and thrive. He is also the author of The Essential Leadership Guide for Nonprofit Professionals.