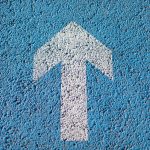 "Managing up" is one of the most crucial skills you can develop as a fundraiser. 
Being good at managing up will continue to serve you throughout your career, whether you're just starting out, or you're moving into the role of CEO or Executive Director. 
Managing up is a term that gets thrown around a lot – but what does managing up mean, exactly? 
I like to think of managing up as simply another facet of leadership. It's supporting and enabling those around you (including those "above you" in your org chart) to feel effective, successful and fulfilled in their role. [Read more…]